Miami to host virtual Homecoming and Family Weekend
COVID-19 is keeping people away from Oxford for Miami's Homecoming and Family Weekend, but the university still wants family, friends, students and alumni to connect online for the virtual celebration. 
"Miami Community: Forever and a Day," runs from Oct. 9 through Oct. 18 and combines what are normally two of Oxford's busiest weekends with a variety of online events in real-time and pre-recorded options.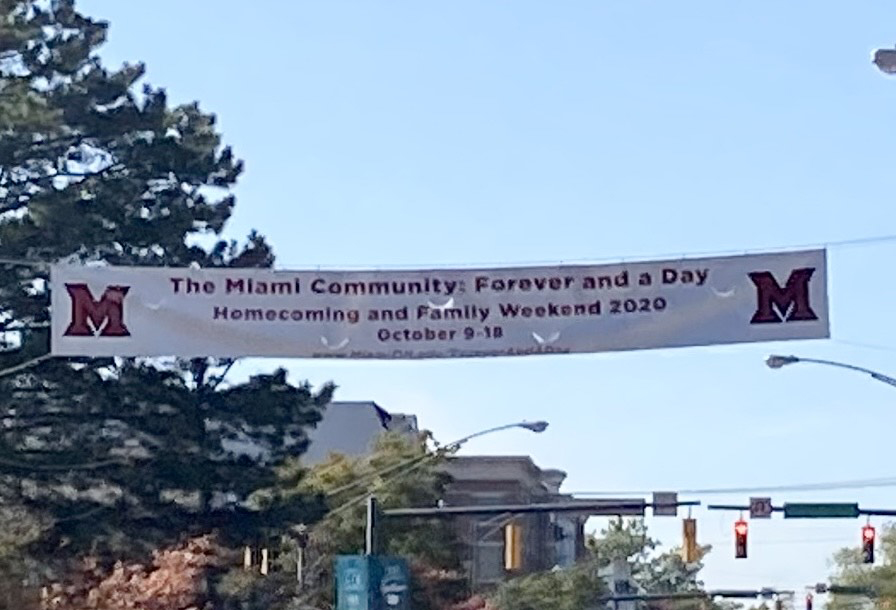 The virtual event's kick-off at 4 p.m. on Oct. 9, and other events will follow throughout the two weeks including RedHawk Virtual Yoga, Painting Beyond the Red Bricks hosted by Miami Activities and Programming (MAP), Miami Love & Honor Trivia, a Toasted Roll Cooking Demo and more. 
Homecoming and Family weekends are traditionally impacting weekends for the Oxford community, meaning streets are crowded, hotels are full and people are lined up to get into every bar and restaurant in town. That won't be the case this year, which means a significant economic hit to the local business community.  
"The City of Oxford and Miami University have been forward-thinking during these trying times, using creativity to bring our community together even in lieu of in-person event[s]," said Kim Daggy, executive director of Enjoy Oxford, the city's visitors' bureau.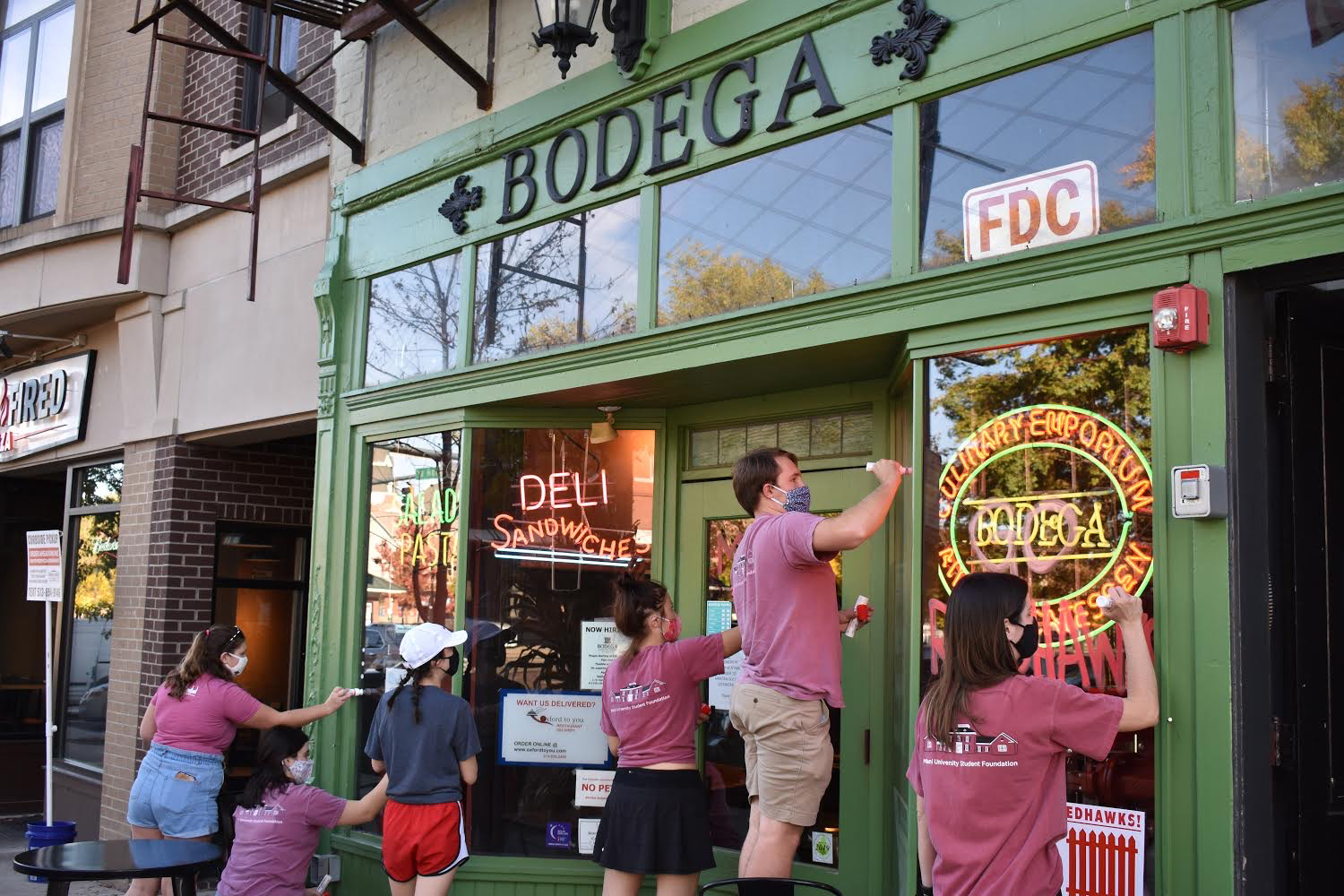 "Even though Family Weekend and Homecoming are not scheduled events as we traditionally experience them in the fall, I hope parents and alumni keep Oxford in their plans for future visits or choose to visit their MU students despite these events not being hosted," Daggy said. 
As a college town, Oxford is dependent on the tourism and consumers that it receives from Miami. COVID-19 has greatly affected the impact weekends that Oxford depends on. Programs such as the Butler County Safety Pledge, Save Our Butler County campaign and the Gift Card Program have helped maintain the business in Oxford while keeping aligned with COVID-19 regulations.  
"We rely on weekends with special events," said Telma Avelar, general manager of The Elms and the Hampton Inn. "The saving grace for hotels are weekends that have a substantial revenue. And now hotels are going to struggle. We are going to have to come up with a new plan with it going virtual. There will be a serious impact." 
Avelar predicted that the hotels that were once 100% sold out could drop to 10%, or less due to Homecoming and Family weekends moving online. The impact will be extreme revenue loss. 
Even though this is already predicted to affect Oxford's economy, Daggy assures visitors and residents that there are still ways to experience Oxford safely and social distance during these weekends. 
"It's an opportunity to show our pride for Miami University and an opportunity to connect despite the lack of traditional and in-person activities we are accustomed to participating in during the fall semester," Daggy said.  
Oxford will still look like it has in previous years with help from the MAP event "Painting the Town Red," in which uptown is decorated in the Miami spirit.