Ohio State House District 53 candidates face off in virtual debate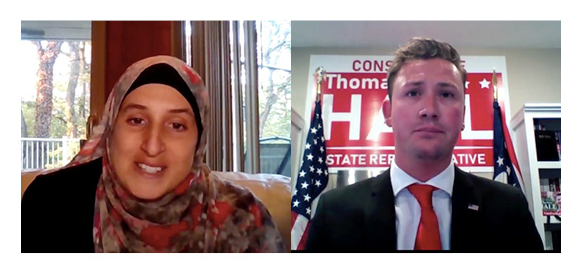 The two candidates vying for the District 53 seat in the Ohio House of Representatives explained where they stand on issues ranging from voter registration to gun control to health care in a virtual debate on Tuesday, Oct. 6.
Michelle Novak (D) and Thomas Hall (R) faced off from separate locations on a public Zoom call that was formatted similarly to an earlier District 4 Ohio Senate debate.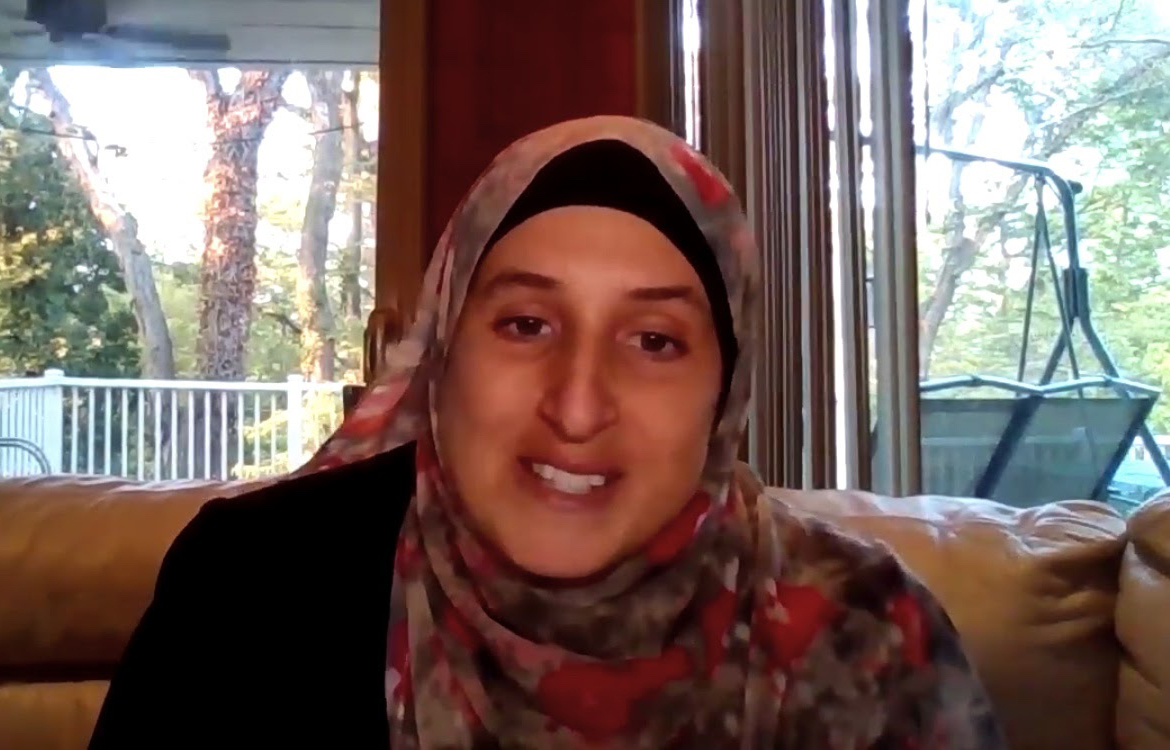 Novak, a Miamisburg native and Wright State University graduate, said she is running to challenge the status quo and make lasting change in the community she grew up and raised her family in. 
Novak has been a member of the Middletown School Board of Education since 2016, and said she decided to run for state representative after feeling undermined by the state legislature throughout her experience in local government. She ran uncontested in the April primary.
Hall is a 2018 Miami University graduate and former captain of the Madison High School basketball and golf teams. He said he is running as a pro-life, pro-second amendment and pro-small business candidate. Hall currently manages legal research accounts for LexisNexis and is serving his second term as a Madison Township Trustee.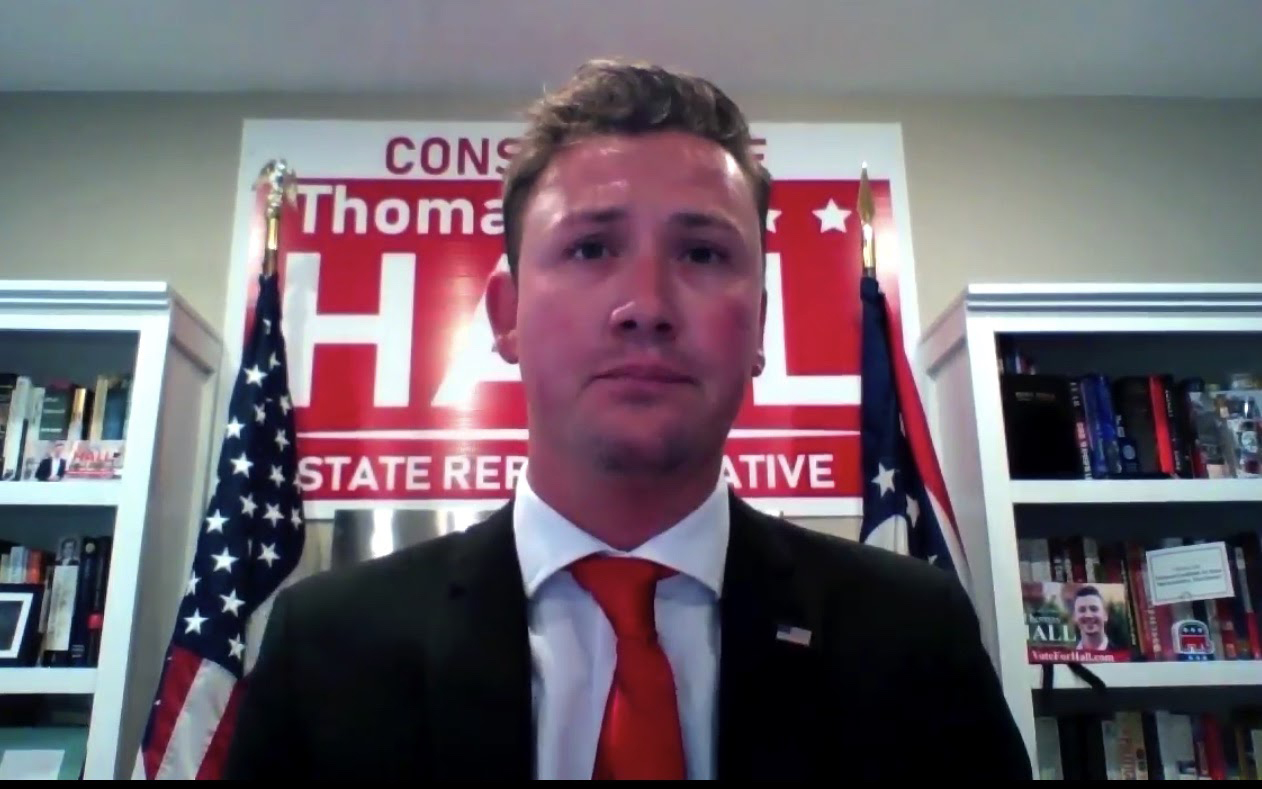 Hall won the Republican primary election in a closely contested race by beating out Diane Mullins and Brett Guido.
Although questions about abortion rights were not brought up in the body of the debate, Hall made a point to emphasize his pro-life stance in his opening and closing statements. Both candidates spoke about the issue after the debate.
"We want to fight for the unborn and the pro-life movement that's going on in this area and in this state," Hall said after the debate. "In my lifetime, I'd love to see Roe v. Wade be overturned."
Novak said she is not a proponent of abortion, but does not believe the government should have any involvement in denying access to women that choose that path.
"[Abortion] is not an issue that impacts [Hall] and probably has never impacted him in his life," said Novak.
Novak, a mother of four, noted she had her first child at 19-years-old as a single mother.
"I know the struggle that young women go through in our society, in particular, to choose that path," Novak said after the debate. "I don't like abortion and I don't think anybody does, but I don't think other people should be making that choice for us."
Novak said tackling poverty, increasing the quality of education around family planning and enhancing mental health services is the best way to ameliorate abortion.
According to the Ohio Department of Health, Butler County had 488 residents who underwent induced abortions last year.
District 53 includes Oxford and much of northern and western Butler County. Incumbent Republican Candice Keller is term-limited from running for re-election.
The debate was co-hosted by Jennifer Fisher, co-president of the League of Women's Voters in Oxford, John Forren, executive director of the Menard Family Center for Democracy at Miami University and Michael Pitman, reporter for the Butler County Journal-News. 
After the candidates' opening statements, Fisher, Forren and Pitman questioned them about their positions on various issues. Each candidate had approximately one to two minutes to respond to each question.
COVID-19 and the Economy
Hall said he plans to cut unnecessary "red tape" that he thinks is restricting small businesses from thriving in Ohio. 
According to the U.S. News and World Report, Ohio has the 13th worst state economy in the nation. 
Novak said it's important to provide small businesses with the technology and infrastructure necessary to expand their outreach efforts and attract new customers.
Both candidates thought Ohio Gov. Mike DeWine did a good job being transparent and proactive at the beginning of the pandemic in March, but that the response effort began to falter as time passed.
Novak said the partisan divide exasperated the COVID-19 response failure and that Republican leadership has inhibited progress.
"Remember we have a Republican governor and a supermajority in the House and the Senate, and I think [the COVID-19 response] started to fall apart when they weren't able to have conversations and agree on things," Novak said. "Our House and Senate were undermining what the governor was doing, and I think it really brought us into chaos."
Hall is for lifting the current COVID-19 restrictions that are forcing businesses, such as restaurants and bars, to close early and serve less people. 
"Without the [input of small businesses], a lot of small businesses are not going to open back up after the pandemic," Hall said.
Hall also said that a lot of the COVID-19 deaths were a result of underlying health conditions and that Governor DeWine's COVID-19 numbers "weren't adding up."
Hall attended President Trump's rally in Dayton, Ohio in September, where the President said the virus "affects virtually nobody."
Butler County currently has 6,936 confirmed cases of COVID-19  according to the county health department.
Neither candidate supports the mask mandate and believes the imposed regulation restricts individual freedom.
Gun Control
Hall said the state should not put any more restrictions on gun owners and is against red-flag laws, which allows the courts to take away guns from people deemed to be potentially dangerous. Hall pointed out his endorsement and "A" rating from the NRA, as well as Novak's "F" rating. 
"If [Michelle Novak] was pro second amendment she would have at least one gun group supporting her," Hall said after the debate. "The only reason [Novak] is saying [she is pro second amendment] is to get votes, and that's frustrating."
Novak said she is pro second amendment, but supports the STRONG Ohio Bill, which is intended to revise state background checks and allow for safety protection orders that would take guns away from owners who are deemed a danger to themselves and others.
"It is your right to be a gun owner, but I also think there are situations where we have to be able to have some outlet for removing guns from the home," Novak said. 
Novak said she met a woman when she was working at the Alzheimer's Association whose husband owned a gun and had Alzheimer's. 
"[She] was worried that it would be possible that her husband might forget who she was and think there's a stranger in the house," Novak said. "It would be nice in some instances, where it's warranted, to go through a court and have a judge decide whether or not it would be appropriate to remove someone's gun."
Voting Registration
Hall supports Ohio's no-excuse absentee voting policy, having ballot drop boxes placed only at the County Board of Elections and not covering the cost of postage for mail-in-ballots. Hall is against automatic voter registration. 
Novak disagreed with Hall on every one of his policy views regarding voter registration.
"We are in a pandemic, so instead of thinking ways that we should limit voting, I think we definitely need to think of ways to increase access to voting and keep people safe," Novak said. "Right now, we can register to vote online, why can't we request absentee ballots online?"
According to the National Conference of State Legislators, 19 states have implemented automatic voter registration. All such states, excluding West Virginia, are either blue or swing states. 
Health Care
With the recent nomination of Amy Coney Barrett to the Supreme Court, some fear that if the Affordable Care Act is nullified, they will lose the resources necessary to provide for family members with pre-existing health conditions.
Hall would like to see Ohio adopt a free-market-oriented health care system and abandon the Affordable Care Act. However, he said he is in favor of supporting those with pre-existing health conditions and improving mental health resources. 
Although Hall is 25-years-old, he is against mandating insurance companies to allow for people under the age of 26 to remain on their parent's health insurance plans and is against increasing funding to Medicaid. 
"My approach saves people money, while ensuring they receive the best quality of care," Hall said.
As a result of the decrease in tax revenue stemming from the pandemic, Gov. DeWine made a $210 million cut in Ohio Medicaid expenditures in May.
According to the National Association of State Budget Officers, reliance on Medicaid has grown since the last recession over a decade ago, as the Affordable Care Act encouraged its expansion to cover more low-income people.
Novak is for covering pre-existing health conditions, increasing Medicaid and allowing people to stay on their parents' health programs until the age of 26. 
"The Republican Party has been making policies in the state of Ohio for over 25 years now, and as a result of those policies, we've seen more and more people living in poverty and a shrinking middle class," Novak said. "If we're not taking care of people's health, then how can we empower them and expect them to work and take care of their families?" 
The State of Ohio allocates 38.6 percent of its budget toward Medicaid expenses.  Approximately 21 percent of Ohioans are covered by Medicaid.