City opens second phase of Oxford Area Trails
The second phase of the Oxford Areas Trails, which begins at the DeWitt Log House Parking Area and ends in Peffer Park, officially opened Wednesday, Sept. 23, with a live-streamed ribbon-cutting by Mayor Mike Smith.
The second phase lies near Collins Creek and Four Mile Creek and is 1.53 miles long, bringing the total distance of the finished trail to 3.7 miles. The new section of the paved trail is lined with trees making it especially picturesque during the fall.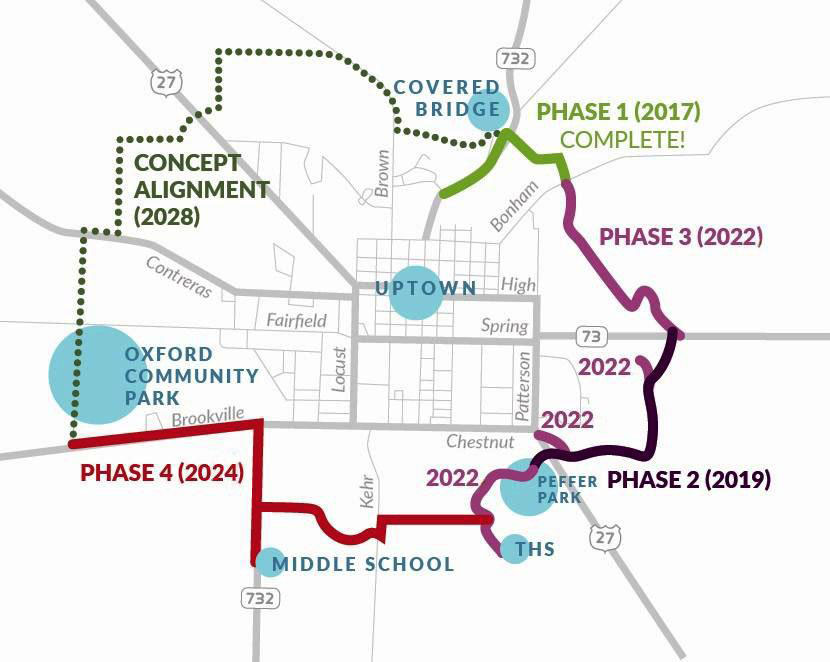 Assistant City Manager Jessica Greene has been working on this project since 2013. "All of the sudden people are going, 'oh, this is what this could be. I can't wait until more is built,'" said Greene. 
The Oxford Area Trails System (OATS) offers residents more recreational opportunities for all ages. 
"These trail systems are hugely important from both an economic development and a community health standpoint," Greene said. "We are building amenities in our town that people want. And people live where they want." 
The trail offers community members a place to walk and ride bikes. Plus, with the COVID-19 pandemic, many people are spending more time exercising outdoors. 
"There's not a better time than right now, considering the health pandemic, to give people a safe place outdoors to exercise, relieve stress, and do it in a safe environment," said Casey Wooddell, Oxford's director of parks and recreation. 
Wooddell has noticed the trails being especially busy, even the unpaved sections. Residents taking advantage of the completed portions of the trail included Renate Crawford, who told the live-streaming audience Wednesday that she and her dog, Ivy, have made the trail a part of their daily running route.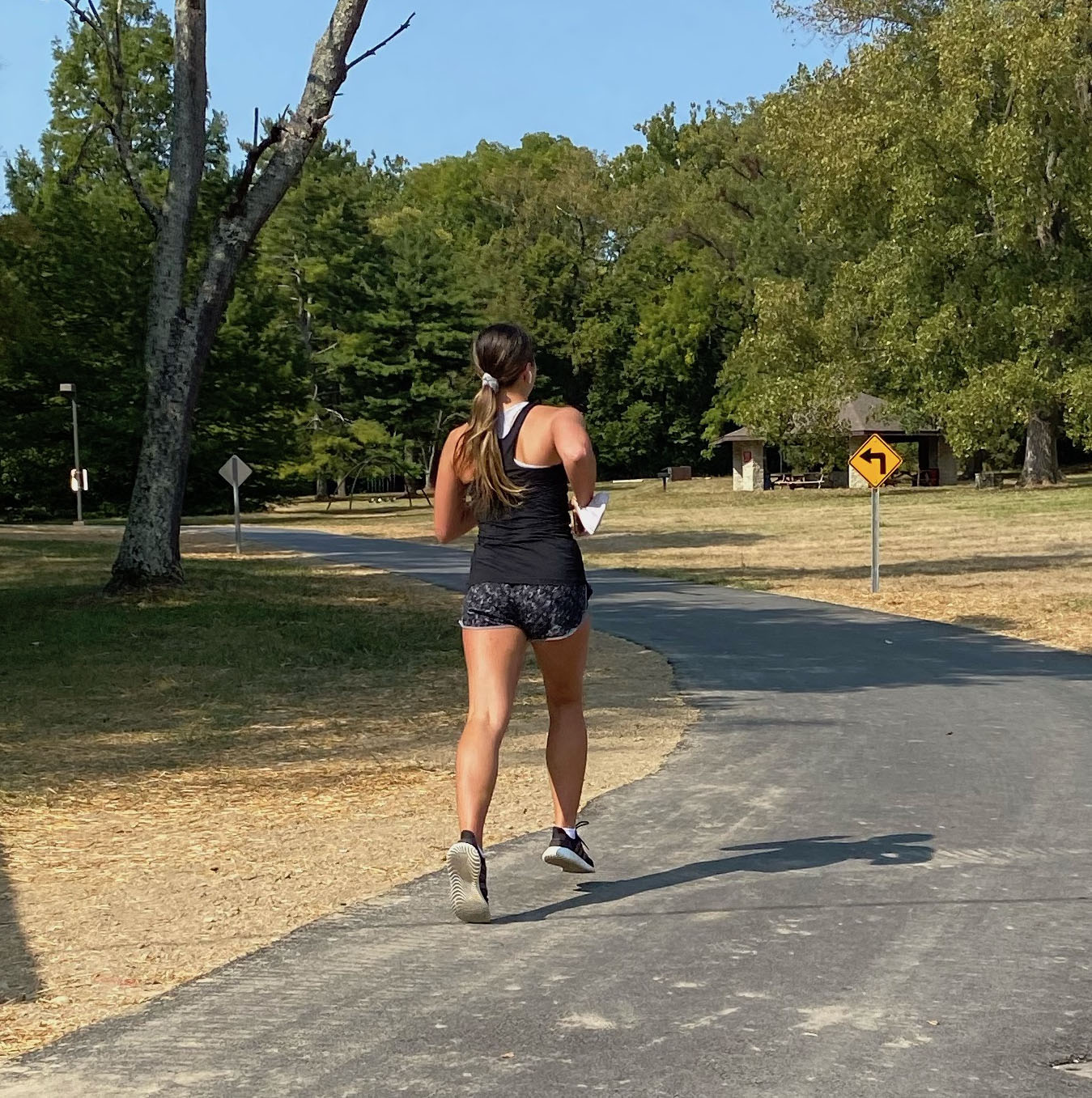 Oxford resident Tina Ashbrook said she began using the new section of the trail with her son, just as the construction finished. "We go on an evening bike ride or walk a few times a week," said Ashbrook. "The biking is nice because it's a shaded wooded area, and the paved path is nice." 
To celebrate the second phase opening, Oxford Area Trails partnered with Miami University Natural Areas and the Oxford Coalition for a Healthy Community to host a Hik-a-thon. 
"A month-long celebration of the hike-a-thon will be announced soon," said Greene.  It will take place virtually, with a series of challenges, hunts, step counts, and other things that people can participate in, Greene said.  
Construction on the newest section of the trail began in October of 2019. The third and fourth phases will begin in 2022 and be completed in 2023. The trail is planned to extend 12 miles, completely circling the city of Oxford when completed in 2028.  The second phase cost $2.4 million. The total project will cost an estimated $15 million and is being paid for with a local levy, government grants and private donations.