Silly week causes concern of COVID-19 outbreak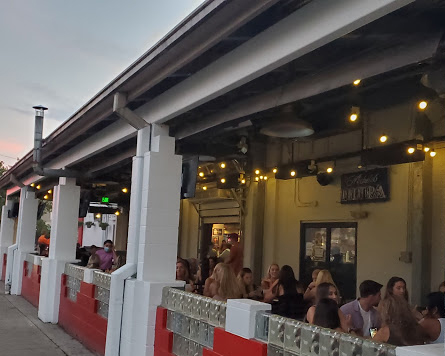 Since Miami University's fall semester started this week, uptown bar patios have been lively, house parties have been prevalent throughout Mile Square, and mask compliance is far from universal.
Silly week or "Sylly" Week is the term used by students to describe syllabus week, the first week of classes often taken up with introductions and professors walking students through the course syllabus or outline. As yet unburdened by homework assignments, not yet facing exams and with extra free time on hand, silly week is synonymous with partying for many students. While Miami's classes are being held virtually until September 21 and the CDC is advising against large gatherings, many Miami students are not letting COVID-19 concerns break their silly week traditions. 
That worries Mitchell Balish, a Miami professor of microbiology and an Oxford resident. Balish studies aspects of bacteria in walking pneumonia and other types of coughs, which, while functionally completely different than COVID-19, are nearly identical in how they transmit.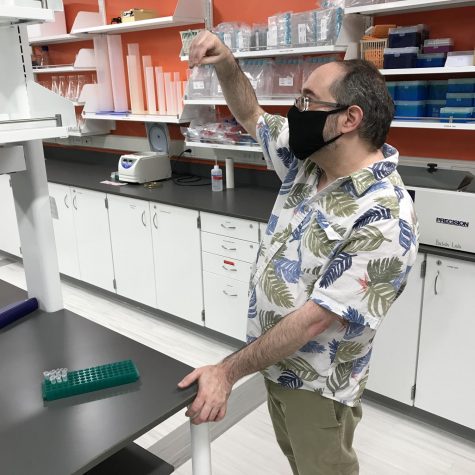 'Let's say 1% of these students that are coming from all over the place have (COVID-19)," Balish said. "OK, that's not a lot — it's true. But if one of these 1/100 people is at a gathering… if this person doesn't wear a mask and doesn't observe distance guidelines, this virus is highly contagious under those circumstances and it's going to spread to multiple individuals. And then those individuals are going to go to the next gathering and they're going to continue to spread that virus on."
"The risk starts out low but as you have these gatherings, it gets higher and higher. I think it's possible that something very bad could happen," Balish said.
Balish said he's worried that individuals who contract the virus could pass it on to individuals in high-risk groups or individuals who will become seriously ill. "It's really like Russian roulette," he said. "You don't really know how it's going to hit you and you don't really know how it's going to hit someone you pass it to."
Eileen Bridge, an associate professor of microbiology at Miami who teaches courses about community health and human viruses, voiced concern for community members.
"Risky behavior poses a risk," Bridge said. "If they were just impacting themselves, that would be one thing. But the point is, they don't party forever. They party for some amount of time and then they go about their daily business which means going to the grocery store, going to the garage to get an oil change, going to campus…"
Bridge said she has preached social responsibility to the students working in her research lab, telling them she expects compliance and caution, not only while at school but also while they are going about their personal and social activities. "Somehow these 18 to 22-year-olds need to be convinced that it's not just their own health that's at stake, it's the health and the livelihood of many other people."
Jessica Greene, Oxford's assistant city manager, said she's optimistic that most students take necessary precautions against the virus, and that it's just a noticeable minority who don't. "My gut tells me that it's very similar to alcohol use, where a lot of students don't cause any problems," Greene said. "But we have a few loud people who break the rules and they're very visible… I think we're seeing the same thing with these public health restrictions. We have a few loud groups who are not following the restrictions and they're very visible so it's easy to draw all your attention to them."
Greene said  the Oxford City Council has acted to provide tools to help regulate issues, with its mask ordinance and a limit on parties/gatherings which can be enforced through fines. Greene said, students being back in town is important for Oxford, despite public health concerns associated with a greater density of people. "We are happy to have the students back. They're an important part of our community," Greene said. "We're a college town, it's who we are, it's what makes us who we are." 
Balish said he thinks one way to help promote a healthy community could be done by local volunteers and activists carrying masks with them and offering them to people who don't abide by guidelines. The current CDC recommendation for physical distancing is to stay six feet — about two arm lengths — apart from others while wearing a face covering.
Miami started its semester virtually Aug. 17 and plans to resume in-person classes Sept. 21.