Miami cracks down on social distancing violations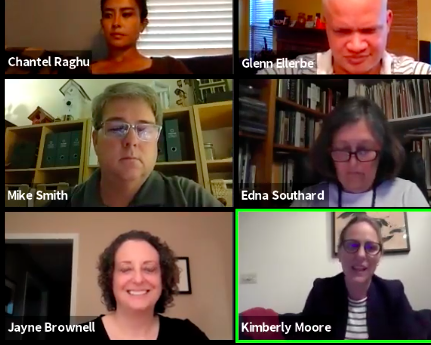 Miami University students who attended large parties this past weekend may face disciplinary action for violating COVID-19 safety restrictions.
Dean of Students Kimberly Moore said there were 19 parties at Oxford off-campus residences with over 10 people in attendance. Over 30 individual social distancing violations are currently being reviewed by her office. 
Moore sent out an email to the Miami student body Tuesday, Aug. 18, where she condemns students' behavior and outlines the resources available to report incidents concerning COVID-19 related violations.
Later that day, Oxford City Council met and passed an emergency ordinance to crack down on such gatherings with civil citations and heavy fines.  
At the meeting, Moore spoke with Jayne Brownell, Miami's vice president for student affairs, on behalf of the university to address community concerns regarding the return of Miami students for the fall semester.
 "If a student is reported for irresponsible hosting, hosting that violates the expectation around a minimum of 10 guests, they will absolutely and have been charged with endangering the health and safety of others and/or failure to comply," Moore said. "Those violations of our code come with the possibility of suspension or expulsion."
Miami students who choose to return to campus and resume in-person classes during the week of Sept. 14 are required to sign the school's Healthy Together Pledge.  
The pledge mandates that students refrain from hosting or attending social gatherings where physical distancing is not possible, limits personal indoor gatherings to fewer than 10 people and requires students to engage in physical distancing and wear face coverings in all indoor spaces on campus.
For students who choose to take classes remotely for the fall 2020 semester, the expectation is that they do not return to Oxford and abide by the student code of conduct wherever they reside.
According to Moore, an estimated 6,717 Miami students list an off-campus address in Oxford.
Kayla Groneck, a senior political science and women's, gender and sexuality studies major, is living off-campus in Oxford and feels many students are not doing what is necessary to stop the proliferation of the virus.
"I think the pledge is clear and that the University has done an adequate job of informing students that we need to follow Miami, state and local policy, but I think unless there's actually enforcement of that policy and students learn that Miami is enforcing that policy, I don't think (COVID-19 safety restrictions) will do much frankly," Groneck said.
Moore urged Miami students and Oxford community members to report both on-campus and off-campus social distancing violations on the Miami Healthy Together website, and to contact the police to break up mass gatherings. She also suggested taking photos, making note of addresses and indicating the time the offense took place when documenting potential violations.
The Miami University Police Department (MUPD) and Oxford Police Department (OPD) will be coordinating with each other to help stem the number of mass gatherings.
"MUPD is going to take a more active role off-campus and that's just (to be) proactive and help break parties up," said Oxford Police Chief John Jones. "We're working closely with MUPD, but generally, (for) the calls for off-campus, we're the primary responder."
Heidi Schran, an Oxford resident, called in to the virtual city council meeting to express her dissatisfaction with the way some Miami students have been behaving in public.
Schran described how she and her husband were walking home one night this week, both wearing masks, when someone whom she believed to be a Miami student, breathed on them as a joke.
"I feel like I could wear myself out trying to report (students not wearing masks) and the city could wear themselves out trying to enforce it," Schran said. "We've got to find a way to change the culture in this town."
Amy Shamen, another Oxford resident, spoke at the council meeting in favor of the mass gathering ordinance and suggested a need to better educate Miami students on the importance of social distancing.
"Consider utilizing students to help spread this message," Shamen said. "We know developmentally that our college students are not necessarily looking to be real compliant all the time, but perhaps if they hear this message from one another and through social media, that could help this information feel more adaptable."
 Although both Moore and Brownell denounced the incidents of unsafe behavior reported over the weekend, Moore said that the majority of Miami students currently in Oxford are following the correct protocol. 
"I know sometimes we get caught up in the trouble and the problems and the fear, but I'm really proud of so many of our students who are doing the right thing and are being good citizens," Moore said.
If Miami decides to hold classes remotely for the remainder of the semester, enrolled students will still be obligated to meet the expectations in the student code of conduct and Healthy Together Pledge, she said.
Eight days into its semester, the University of Notre Dame was forced to halt in-person classes and carry out the remainder of the semester remotely due to a spike in COVID-19 cases among students. Similar situations have been reported at several other schools around the country.