Governor DeWine tests positive and negative for COVID-19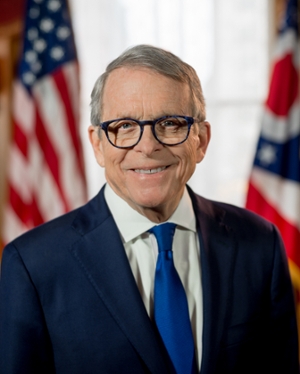 Ohio Gov. Mike DeWine announced in a tweet that he has tested positive for the coronavirus Thursday. Later in the day, he announced another test was negative. He will do a third test Saturday.
The governor has not been showing any symptoms. He was in Cleveland Thursday to greet President Donald Trump at Burke Lakefront Airport and was tested as part of the regular protocol for anyone meeting the president. Trump was in the state to visit the Whirlpool plant in Sandusky County.
DeWine returned to Columbus and will self-quarantine for the next 14 days at his Cedarville, Ohio home. Neither his wife Fran nor any of his staff had positive test results.