Former Voice Professor Joan Marie Moynagh, 93, Has Died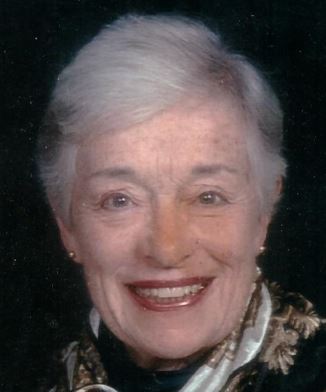 Joan Marie Moynagh, a professional opera singer and retired associate professor of voice at Miami University's Department of Music, died Sept. 22. She was 93.
She began her professional career as a member of the New England Opera Theater in Boston and appeared in numerous other venues such as Dallas, San Francisco and Chicago during her life. She also sang throughout Europe from 1951-57.
Moynagh was an assistant professor of music at the University of Illinois from 1960-64, and was a vocal coach in Italy for the next two years. She began teaching at Miami University in 1967 and retired in 1998.
A portrait of her by artist Pietro Annigoni was featured in a Collections Highlights Exhibition at the Miami University Art Museum in 2016. The portrait, a crayon drawing transferred onto copper, was done in 1950. It portrayed the face of a beautiful young woman with a mass of tangled hair and her eyes closed. Moynagh, who donated the picture to the museum, would have been about 25 when it was created.
Moynagh was tremendously active in St. Mary Catholic Church, Oxford, and described herself as a "spiritual pilgrim," according to Bill Bowers, a friend from the church. During her life, she devoted her time to assisting those in need every chance she got.
She grew up in the Boston area. Friends said one of her favorite places was Cape Cod, where she often vacationed with friends and family.
Moynagh was preceded in death by her parents and her brother, John Moynagh. She is survived by her 11 nieces and nephews, as well as her 20 grand-nieces and grand-nephews.
A memorial Mass will be held on Saturday, Oct. 13, at 10:30 a.m. at St. Mary Catholic Church in Oxford, Ohio, to remember and honor Moynagh's life.
The family requests that in lieu of flowers, memorials be made to the Oxford Choice Food Pantry, P.O. Box 391, Oxford, OH 45056, or other food panty of the donor's choice.
‍
‍
‍