On Nov. 7, Oxford residents will vote on four candidates to fill three positions on Oxford City Council.
Candidates for city council must have lived in Oxford for a year, be a registered voter in Oxford and be at least 18 years old. The seven Oxford city council members have a term limit of two consecutive, four-year terms and are elected on an at-large basis in odd-year general elections. The mayor and vice mayor are selected from the council. The Observer spoke with all four candidates.
Jason Bracken
Jason Bracken is originally from the Philadelphia area but has lived in Oxford since 2012. He is studying for his doctoral degree in ecology, evolution and environmental biology at Miami University and is a research associate in Tereza Jezkova's Global Change Biology lab.
Bracken has served on the city council since 2019. He also serves on the city's Planning Commission, Housing Advisory Commission, Environmental Commission and Climate Action Steering Committee.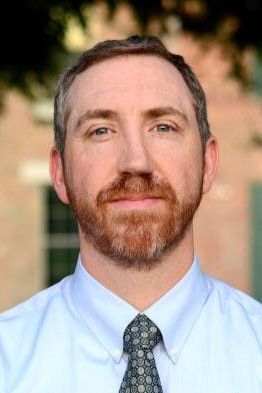 If re-elected for a second term, Bracken said he hopes to continue to work on projects related to sustainability, like the solar array at the closed sanitary landfill, but "the most important thing right now locally" is developing a plan to support the Talawanda School District.
Because of funding issues for the Oxford police and fire departments, Bracken said he worries residents will approve a tax that makes it "harder to get Oxford and surrounding residents to pitch in for a possible levy" that Talawanda needs.
"I want to make sure Miami contributes there sufficiently, so that our fire and EMS are sustained, we're not adding taxes to those who don't deserve it and we're not decreasing the chances of a school levy passing in the future," Bracken said. "Our students … in the Talawanda school district need busing and they need teachers and they need everything they had previously."
Although Bracken said he could be "a little bit more diplomatic" as a city councilor, he is proud that he stands up for the causes he cares about, and regardless of who wins, he is confident in the council's future.
"All of the people running for this next term, I know personally," Bracken said. "Even if I were to lose, I would feel it's in good hands."
The election is non-partisan. Bracken, who resides at 401 E. Church St., is a registered Democrat.
Jon Ralinovsky
Jon Ralinovsky has lived in Oxford since 1998 when he was first hired as a piano technician for Miami University's Center for the Performing Arts. After permanently moving to Oxford, he joined the Environmental Commission in 2017 and the Oxford Parking and Transportation Advisory Board in 2019.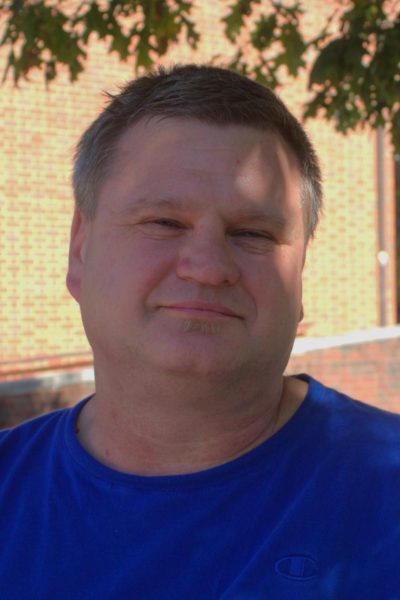 Ralinovsky is the only candidate who hasn't previously served on the city council, but he said his fresh perspective is why voters should elect him.
"Everyone else has already served," Ralinovsky said. "Mayor Snavely, my hat goes off to him. He was also mayor in the '90s, so I think Oxford could change it up a little bit. That'd be a good thing."
As a city councilor, Ralinovsky said he will focus on reducing carbon emissions by removing barriers to walking and biking. Although several bike lanes have already been implemented throughout the city, he wants to improve "pinch points," such as areas where bike lanes end or an intersection doesn't have good signage.
"[I want to] make sure that we can get anywhere we want within the city safely without having to use a car," Ralinovsky said.
Ralinovsky said he also hopes to improve access to affordable housing.
"I'm in favor of trying to figure out a solution that works well for everybody, right?" Ralinovsky said. "I don't think any municipality has figured that out."
Ralinovsky is a registered Democrat. He lives at 3 Peabody Drive.
Mike Smith
Mike Smith said he is a seventh-generation Oxford resident. He went to Talawanda High School and graduated from Miami University. Although he left Oxford briefly after college, he returned after a couple years and now works as manager of library operations and planning at Miami.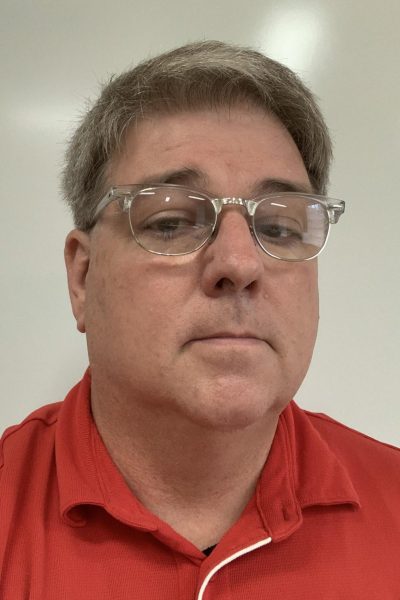 Smith said his long-term presence in Oxford has given him "a certain approachability" that makes him accessible to Oxford residents.
"I know a ton of people, and a ton of people know me," Smith said. "I can barely get through Kroger in an hour. Everybody's like, 'I need to talk to you,' and that's always fine because I always say, 'we can't fix a problem that we don't know about.'"
Smith served as chairman of the city's historic commission for seven years and was elected to city council in 2013. He served two four-year terms. From 2013 to 2015, he was vice mayor to William Snavely, and from 2019 to 2021, he served as mayor. He is currently a member of the city's Planning Commission and a representative for the Community Improvement Corporation (CIC), a non-profit corporation focused on economic development in Oxford.
Although he hasn't been on city council for the past two years due to term limits, Smith said his prior experience in city government will allow him to "hit the ground running" on projects like the city's solar array and the development of the Oxford recreational bike trail.
"We have a lot of projects … and we need to prioritize the most important ones so we don't over-tax city staff," Smith said. "Council always has a longer list than staff can accomplish, so we have to make sure we keep them focused on what the most important things are."
Smith said residents should vote for him because he is always going to show up.
"I'm always going to take it seriously," Smith said. "I'm always going to listen to people. I treat everybody the same, and I think everybody's opinion is valuable."
Smith is registered as an independent. He resides at 6458 Contreras Road.
William Snavely
William Snavely moved to Oxford in 1977 after getting a job at Miami University. In 2007, he was offered a position at San Diego State University, but returned to Oxford 10 years later.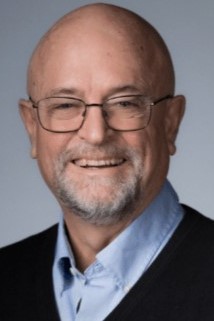 Snavely served several terms on city council before and after his move to California. He was first elected as a councilor in 1987 and was re-elected to city council in 1991. In 1993, he was elected mayor and served until 1995. After his term ended, Snavely was off council for two years but ran again in 1997 and served as mayor until 2001.
After returning to Oxford, he joined the Planning Commission and ran for city council in 2019. He served as vice mayor to Mike Smith before being elected mayor by the council in 2021.
Snavely said he is running for city council again because he hopes to continue the council's projects from the past several years, such as reaching carbon neutrality, expanding affordable housing and supporting year-round economic development.
"There's a lot that we're doing," Snavely said. "But there's still more that we can do."
Additionally, Snavely said he plans on addressing the lack of funding for the Oxford Police and Fire departments.
"Miami University has the most property in town and most valuable property in town but pays zero in property tax," Snavely said. "They're paying nothing, so they're getting a free service. If they're unwilling to pay to help with that service, then I think we have to look at maybe transitioning to let them have their own fire and EMS."
Snavely said although he agrees with the other candidates on many major issues, he believes his experience and leadership qualities set him apart.
"I'm ready to go and continue our work and hopefully achieve more in the next four years," Snavely said.
Snavely is a registered Democrat. He resides at 2031 Dana Drive.
Voter registration for the Nov. 7 general election ends on Oct. 10. Residents can register online at voteohio.gov or print a voter registration form.