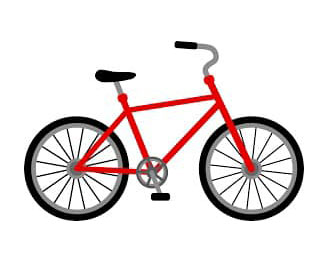 Between Sept. 18 and Sept. 25, Oxford Police responded to four bicycle thefts, along with reports of trespassing and disorderly conduct.
At 1:00 p.m. on Sept. 18, a woman reported her credit card had been used without her permission. The incident is still being investigated.
At 11:00 a.m. on Sept. 19, a bicycle was reported stolen from the laundry room of an apartment building on the 600-block of W. Chestnut St.
Later that evening at 7:20 p.m., officers responded to a breaking and entering in progress on the 200-block of Judy Drive. Police located a suspect at the scene who they arrested for trespassing, resisting arrest and drug paraphernalia. 
At 11:35 a.m. on Sept. 20, a woman reported her basement door was kicked in overnight at the 100-block of S. Main St. According to the report, nothing was stolen or out of place.
Later that same day at 6:50 p.m., it was reported that a bicycle had been stolen from an apartment complex at the 300-block of Foxfire Drive.
On Sept. 21, another bicycle theft was reported to have occurred the day prior from a local business on the 5700-block on College Corner Pike in the early morning hours. A separate report was taken for a bike stolen overnight at the 600-block of Ogden Ct.
At 12:30 a.m. on Sept. 22, a female subject was reported to be intoxicated on the caller's lawn at the 100-block of S. Beech St. She was issued a summons for disorderly conduct and obstruction.
At 3:00 a.m. that same morning, police stopped a male with an open container at E. Church Street and University Avenue and cited him for open container, underage drinking and having a fake ID.
Later that night at 11:40 p.m., a heavily intoxicated female was transported to McCullough-Hyde Hospital and issued summons for underage drinking and disorderly conduct.
At 4:20 a.m. on Sept. 23, a male was found laying in the street at the 30-block of E. High St. and was issued a summons for disorderly conduct. 
On Sept. 25, a male was reported missing after his family returned from vacation and the male was gone. Police classified the report as a missing runaway.