The fight over school funding has motivated three political newcomers to run for the Talawanda school board against three board members seeking reelection.
The top-three vote-getters on Nov. 7 will win seats on the board.
All the candidates agreed that financial expertise was a crucial skill for a candidate in light of the district's struggles since the failure of a tax levy in November 2022. After voters rejected the levy, the board reduced school busing and reintroduced fees for participation in sports.
The Observer spoke with all six candidates.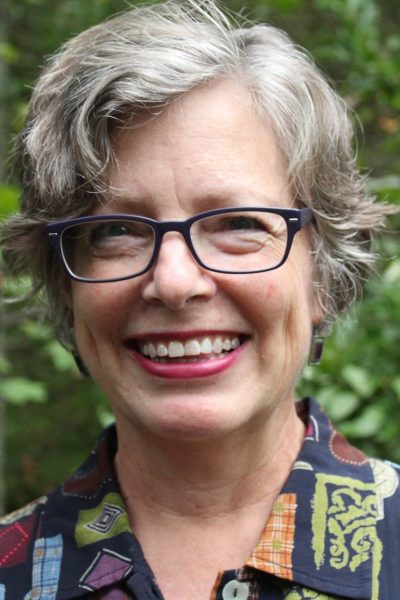 Kathleen Knight-Abowitz
Kathleen Knight-Abowitz has served on the school board since 2020. She  moved to the community in 1995 to work as a professor in education at Miami. Her two children both graduated from Talawanda High School.
Knight-Abowitz said she teaches a lot of people who will become teachers in the future along with current teachers. Also, as a parent, she was interested in what type of schools her children were attending. She said these interests led her to run for the Talawanda school board.
She said that the financial situation is on the ballot, and some people wrongly blame the current board.
"Some people are charging the school board with not being careful with the money and running into deficit spending and that it's the incompetence of the current board," Knight-Abowitz said.
However, she said voters haven't passed an operating levy for the Talawanda school district in 18 years. The board's job now is to maximize the funds that they currently have, she said.
Knight-Abowitz said she is running for re-election because her experience from this current term is valuable. She said she's learned a lot about how school boards work and how to communicate with legislators.
"We have a great school district, and there's so many exciting things happening amid the problems," Knight-Abowitz said. "It's very inspiring to work on, and it's something that touches every family in the community."
More information about Knight-Abowitz's campaign can be found here. She is located at 5 Bull Run Dr.

Chris Otto
Chris Otto was elected to the school board in 2015 and has lived in the Oxford community for 34 years. He and his wife Lisa have four children who graduated from Talawanda. Lisa works as a seventh-grade teacher at Talawanda Middle School.
"School boards deal with a lot of issues, and I think the big issue right now is definitely the finances with the levy failing," Otto said. "Finances are always something that's on the dock for schools."
Otto did budgeting and analysis work professionally for over 30 years. Through working in the budget office at Miami University and serving on the school board for almost eight years, Otto said he brings a unique knowledge to the table for this election.
"I just want to continue giving back to the community, and I think this is a great way to do that," Otto said. "There are some really good candidates on the ballot, and I hope I can get elected again."
Otto is located at 505 Glenview Dr.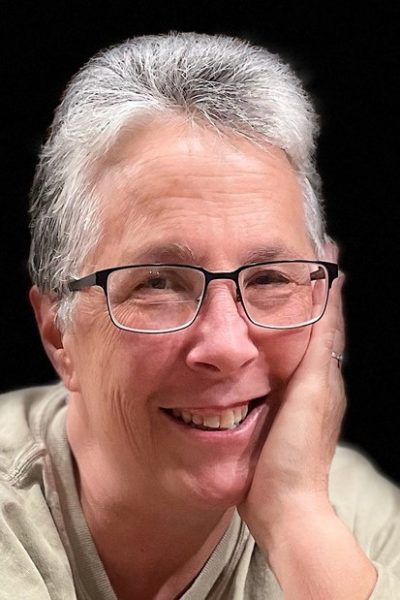 Rebecca Howard
Rebecca Howard, who has served on the school board since 2020, came to Oxford in 1978. She started the Oxford Early Childhood Center in 1986 which remained in her care until it closed in 2014. Now, Howard is involved with multiple nonprofit organizations such as the Oxford Literacy Team and the Oxford area Community Theatre.  She also does professional development training for early childhood professionals.
Howard said she's always felt a civic responsibility to give back to the community but didn't have the time to dedicate herself to the school board while running the childhood center.
"School board seemed like a good fit based on the experiences I've had, the knowledge base that I have and the skills that I've learned," Howard said.
During her first term on the school board, Howard said the board has worked to make budget cuts and taken steps to get them on a "better fiscal footing."
Even though there are many other important things to consider for quality education, the financial picture has dominated the conversation, Howard said. She said she initially planned to come back with another levy on the November ballot, but because the levy failed by a significant amount in November 2022, the board decided to hold off until conditions improved.
"If all three of us are re-elected, we'll continue doing the work we've been doing, together as a very functioning board," she said. "We don't always agree, but we treat each other with respect."
Howard said community members can see that she follows through on her promises and makes important decisions by having conservations throughout the community.
"A good tone for how this district needs to move forward is that we need to be honest, we need to be transparent, we need to respect everybody involved and we need to be held accountable," she said. "I believe I've delivered that."
More information about Howard and her campaign can be found here. She is located at 1345 Dana Dr.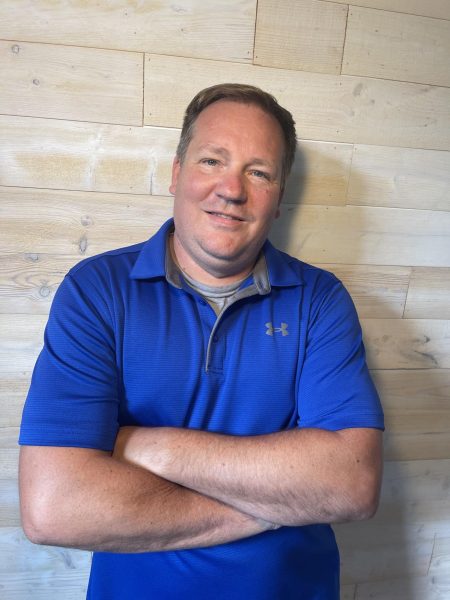 Ivan Carver
When the levy first became an issue in 2022, Ivan Carver said he started educating himself on school finances. Originally, he didn't anticipate running for school board, but after seeing some of the decisions made after the levy failed, he felt compelled to act.
Because of an expected increase in property taxes, Carver said "it's a waste of time to even talk about the levy."
Carver has worked for over 20 years in corporate America and said is a product owner at Dell Technologies. He also started two businesses.  He and his wife Theresa Carver have four children, the oldest graduated from Talawanda in 2023.
Carver said he was compelled to run for office after he saw the school board meet its financial numbers for the year but decided to cut busing anyway.
"Right now we need a business person on this board that understands budgets and how to make cuts without sacrificing quality," Carver said. "I think I'm that person."
More information about Carver's campaign can be found here and here. He is located at 2447 Spring Orchard Ln. in Hamilton.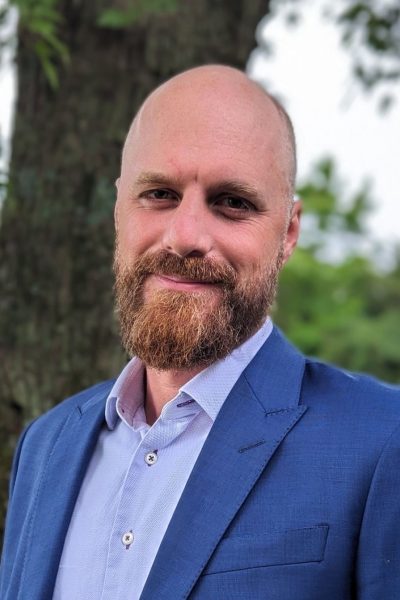 Andrew Langsner
Originally from New Hampshire, Andrew Langsner found himself in Hamilton after he became the roadmaster at CSX, the railroad company. He also started a data analysis company in Cincinnati.
He and his wife don't have any children. He said the school district is unique and that he's very passionate about the Talawanda area.
"It's just an awesome place to raise your kids, and I want to be part of really tapping into the potential that our school district presents," Langsner said.
Langsner said he thinks the school board should have people from diverse backgrounds. His background and skill sets include entrepreneurial experience, advanced data analytics and organizational management of technology.
"We've got a great community and what I'd like to see is the school board really building those bridges between the community, school district, the different and diverse groups of people and mindsets and cultures we have in the area," Langsner said.
More information about Langsner's campaign can be found here. He is located at 1685 Morman Rd. in Hamilton.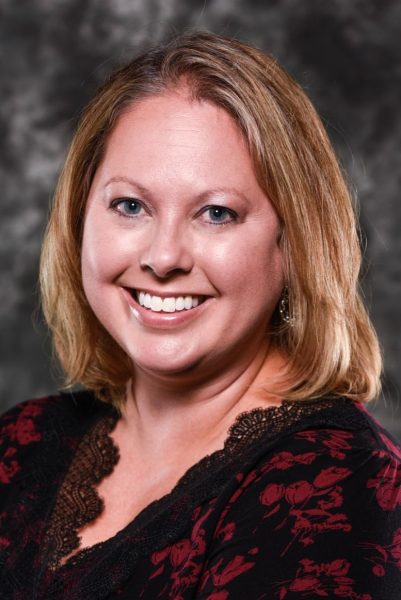 Dawn King
Dawn King is a lifetime Oxford resident who graduated from Talawnda in 1997. She has two children, a daughter who graduated from Talawanda and a son who's currently attending.
King works as a research microbiologist for the United States Environmental Protection Agency (US EPA). She's interested in serving on the school board because of the current divide in the community and believes the current board is out of touch with the district, she said.
"If you do a simple Google Maps search, all three of the incumbents running again live within one square mile of each other, and our district is 144 square miles," King said.
King is the secretary for the union at her work, and she said this helps her understand the dynamics between unions and employees. Doing things for the community comes naturally to her, she said.
On the topic of finances, King said cutting buses seemed like "an absolute attack on students and parents." King and her husband Scotty requested the financial ledgers from 2019 to 2022 and identified many different areas for cost savings, she said. Also, she believes a levy could pass if it wasn't proposed as a permanent plan, she said.
As a candidate, King has the ability to look at problems from different angles, address unforeseen scenarios, do budgeting work and sort through data sets, she said.
"I really think that if we're going to bring the district back together then first we're going to need to be financially stable," King said.
She said the three pillars of her campaign are students first, financial stability and community engagement. King is located at 3905 Hamilton Richmond Rd. in Hamilton.