Cincinnati middle school students visit Miami for Camp Excel
Seventy-five Cincinnati middle school students, mostly seventh graders, caught a glimpse of college life at Miami University during a four-day residential program from June 26 to June 29. 
During Camp Excel, they went to different classrooms and met other professors who taught robotics, supply chain management, music and art. On Tuesday, a group learned about how film sounds are developed from media professor Andy Rice and journalism  senior lecturer Joe Sampson. Working at first in groups, the students imagined what they would like to hear, then the professors created it using volunteers and a special computer program. 
"This has been my favorite part of camp so far," said Aliyah Brundage.
The purpose of the camp is to show "learning is fun," said camp director Rodney Coates, professor of global and intercultural studies.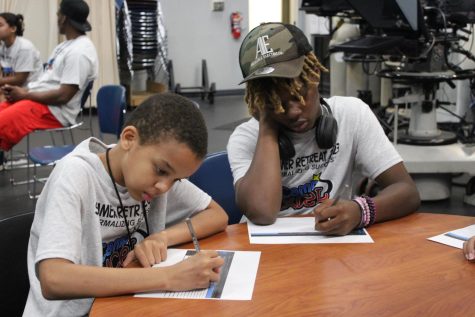 Kameron Pavelish-Browner said he got to do chemistry experiments that he wouldn't usually get to do. 
"The best part about camp has been making friends," he said. "The best thing I've learned was in chemistry, even though science isn't my favorite subject. 
Coates said since he began working with Cincinnati Public Schools eight years ago, Miami has awarded full-ride scholarships to roughly 50 students from the Cincinnati area. This is the second year for Camp Excel. 
"The experience here at Miami has been great," William Johnson said, the program district coordinator of the Cincinnati Public Schools program M.O.R.E.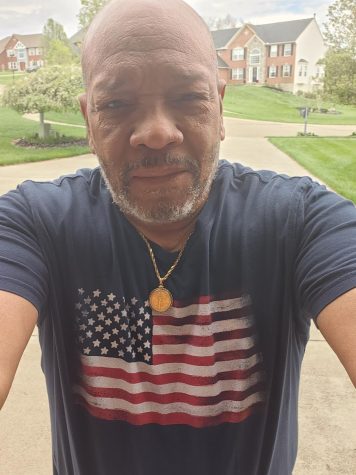 Camp Excel is intended to curb the anxiety and stress that can plague urban students when they think about continuing to high school and college, Coates said.
"The average kid can give you all kinds of reasons for why they failed, but if you ask them about success, they look at you dumbfounded," he said. 
Cincinnati Public Schools paid for the first 60 students to attend the camp and the university covered the expenses for the remaining 15, Coates said. Cincinnati Public Schools paid for the students and chaperones to stay in Dorsey Hall and eat at Garden Commons, while professors donated their time and supplies for the learning activities.  
"God bless Miami faculty from across the university in every area you can think of for donating their time," Coates said. 
Sampson said he thought the program was important for the students who participated in it.
"I don't want to leave," said student Machi Merriweather.