Miami opens new health science building
After more than two years of construction, Miami University's new Clinical Health Sciences and Wellness Building is beginning full operations.
The new building will house three academic departments: a new physician's associate graduate program, the undergraduate nursing program and the undergraduate speech pathology program. The PA program will begin May 15 and run through the summer.
IT services officer Larry Downes has been involved in the project since it began in 2020. Recently, he has been responsible for setting up computer systems and other technology throughout the building.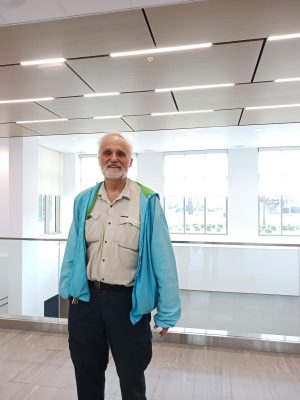 "We spent $150,000 on 125 computers in the building," he said. "Some individual systems are up to $250,000."
The building cost slightly under $100 million overall. The large, modern building includes features such as simulated doctors' offices and operating room, an orthopedic surgery lab with external monitoring rooms and even cold storage for cadavers.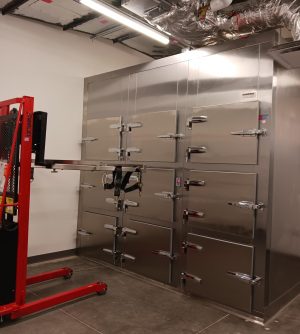 "We haven't bought the cadavers yet," Downes said.
More features include traditional classrooms, study rooms and a café. The building's hallways are extremely long on each of the four floors, with the total area reaching 165,000 square feet.
A significant portion of that space will be taken up by the university's student and employee health services department and a wellness studio. The remainder of the space will consist of faculty offices.
Most of the departments are moving into the new building from other locations on campus. The health services department moved to Harris Hall during construction. The nursing program, which is only in its fourth year at the Oxford campus after many years in Hamilton, is moving from Pearson Hall. The speech pathology program is moving from Bachelor Hall, but that process will not begin until June 12.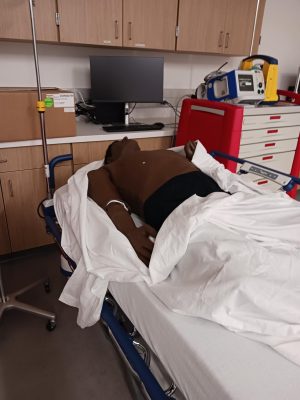 Aspiring PA Sammie Marcum is graduating this year and will be going elsewhere to continue her studies, but she is excited about what the building's resources will provide for younger students.
"I think the new program will open the door for more opportunities for students at Miami," she said. "I wish this program was here much sooner."