Unpredictable weather continues into April
Oxford has been on a weather rollercoaster and the National Weather Service in Wilmington said it is not ending anytime soon.
"Typically for central Ohio and the Miami Valley area, less freezing temperatures don't occur until the third week in April," said Kristen Cassady, a meteorologist at the National Weather Service in Wilmington. "We are still a month away from the last freeze, which can even be as late as mid May."
These sporadic periods of warmth encourage plants to bloom, with freezing temperatures they may not survive. 
"Pretty typical weather pattern for the next couple weeks," Cassady said. "We will warm up a little, not quite as cold, but certainly not done with the freezes yet."
Historically, the temperature drops below freezing on six days in April, she said.  
Nate Jester, a district manager of state forests at Ohio Department of Natural Resources, said that warm, windy spring weather brings the risk of wildfires when humidity drops below 40%.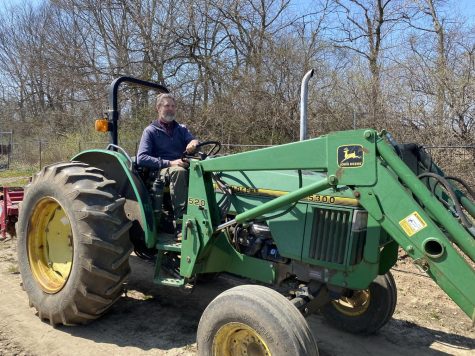 "The southern part of the state experiences forest fires from an acre to several hundred acres," Jester said.
During March, April, and May the state enforces a burn ban where fires are not allowed between 6 a.m and 6 p.m.
Charles Griffin said he did not see any damage at Miami's Institute for Food, where he is director of farm production and operations. 
"Farmers and gardeners are typically really conservative, they won't put out a crop unless they are sure it is going to go," Griffin said.
"Weather this time of year is always chaotic, it's the least predictable," he continued.