Oxford signs agreement for solar farm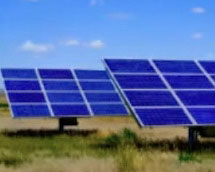 Oxford has signed an agreement with BQ Energy Development LLC, of Wappingers Falls, New York, to build a solar electricity farm on 20 acres of city property close to the municipal landfill.
The company will pay an annual lease for use of the property at $500 per acre, according to a memo from City Manager, Doug Elliott. 
This solar project will provide up to six megawatts of power, which could provide energy for up to 18% of all housing units in Oxford.
BQ Energy Development has also been acquired by CleanCapital, of New York, but the acquisition is not expected to affect the solar project.