Ohio college students take advantage of new gambling laws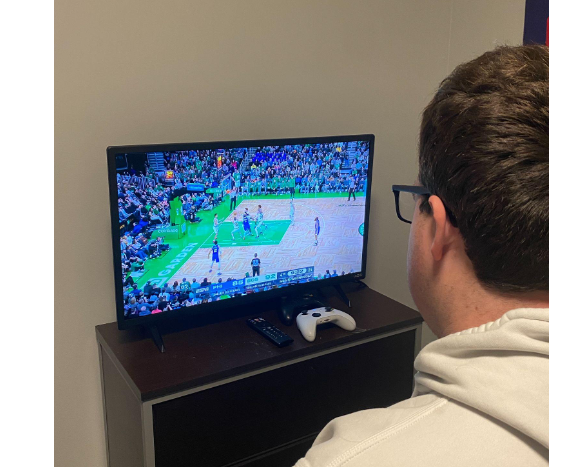 Since sports betting for people 21 and over was legalized in January, Ohioans have created more than 2 million new online sports betting accounts and placed more bets online than residents of New York, according to geolocation tracking company GeoComply.
There are two different kinds of bettors in Oxford: People who place a bet every few days, and others who are betting at 3 a.m.
A Miami University student who fits in the latter category said he has already been fortunate to curtail his gambling after winning a basketball bet for $1,500.
"I haven't placed a bet over $10 since I won big, because I don't want to test my luck," said the junior marketing major, who withheld his name so his parents wouldn't find out. "What sucks is that now that it's legal, I have to file a tax form."
Under the new law, winners have to file a federal form if they want to withdraw more than $600 from their gambling account.
Previously, to make a sports bet in Oxford required contact with a book keeper who would manage betting through an illegal website and distribute winnings.
Nevertheless, the student said that he is pleased to no longer be breaking the law. "I like how I don't owe someone my age money at the end of a week on an illegal site," he said.
Miami University senior Daniel Bobrow is one of the 2 million new gamblers in Ohio this year.
"I only try to bet with free bets I get from promotions," he said. "It's literally a risk-free bet where you can't lose," Bobrow said. Companies have been offering new gamblers as much as $200 to open an online gambling account.
"I have used probably around $75 in real money, which I feel like isn't bad compared to the rest of people my age," he said. "I still have a little of my free bet money left, so I think spreading it out will keep me from becoming too addicted."
Although advertisements for gambling are not permitted on university campuses in Ohio, Bobrow said he sees them everywhere. "I started betting because I kept seeing advertisements literally everywhere: social media, radio, TV, billboards; it got burnt into my brain," said Bobrow, a psychology major. "The promotions on Fanduel and DraftKings officially pulled me in when I was on the fence. I got $350 in no risk bets for being a new user."
The Ohio Casino Commission already determined that the prohibition against gambling advertising on campus was already broken on the University of Toledo's campus. The Commission shut down a promotion by Barstool Sportsbook. 
"For sportsbooks, the value in not being able to advertise on college campuses is that they are able to maintain a better reputation in the public eye," said Ohio University Assistant Professor of Sport Administration, Melissa Davies. "They can also still reach the college demographic by sponsoring or advertising with other relevant teams, organizations, and places throughout the state."
GamingToday.com Managing Editor Carson Mundy predicted that Ohio will eventually lower the minimum age for betting from 21.
"Sixteen-year-olds can play bingo and 18-year-olds can play Keno, the state lottery, and horse racing," Mundy said. "Since the gambling age varies by state, it wouldn't be surprising to see sportsbooks lobby for lower sports betting ages over time."