Voters share thoughts even as Oxford sees low turnout
Participation in the Nov. 8 election was lower in Oxford than anywhere else in Butler County, according to the county Board of Elections voter turnout map. In almost half of Oxford's 13 precincts — which are dominated by student housing — fewer than 10% of registered voters took part in the election compared with 49.8% voter turnout countywide. 
Miami University journalism students interviewed some of the people who did choose to vote on election day. Here are their stories. 
Reuben Herrle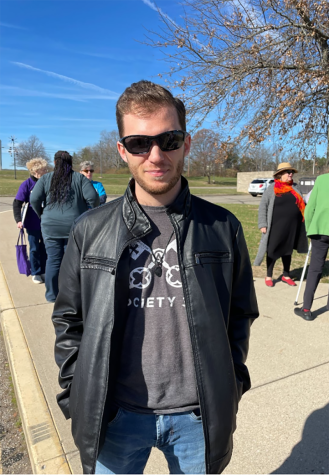 Reuben Herrle, 30, walked out of the polling place at Talawanda Middle School about 11:45 a.m. on Election Day in good spirits.
The Hamilton High School math teacher, who lives in Oxford, said none of the candidates particularly interested him, but he was happy to be doing his civic duty by voting.
"I voted for the Republican candidate (for Ohio) Senate and in the governor race," said Herrle. "I will say it was mainly against the Democratic person. I'm not super-excited about Republicans either."
It was bright and windy at the school just before lunch, and only 16 voters entered the polling spot over a 30-minute period.
Herrle said he didn't vote on the Talawanda School District tax levy because he didn't investigate it enough. The levy, which failed, would have cost taxpayers $199.50 annually per $100,000 in assessed property value.
As Herrle spoke, five women stood nearby to share information about the levy with voters.
– By Erin Freeman, Alex Ball and Jacob Lowe
Martin Judd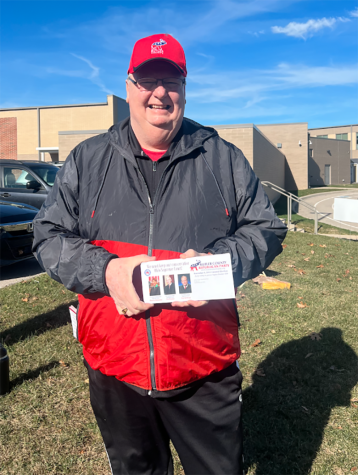 "There's a red wave coming tonight," said Martin Judd, 63, on Election Day.
Judd is a precinct committeeman for the Republican Party in Oxford. He's been politically involved since 1968, when he put up signs for Richard Nixon's campaign with his father.
Judd said he voted Nov. 7 at the Butler County Board of Elections. However, he decided to stand outside of Kramer Elementary School in Oxford on Election Day to spread his message — what he called "the good word."
"The situation has gotten so bad in this country," Judd explained. "We've got out-of-control inflation, the economy's in shambles, we've got wide open borders [and] crime is running rampant … We've got to make a change, [and] it starts today."
Judd voted for incumbent Gov. Mike DeWine in 2018 but said he doesn't feel satisfied with all that DeWine has done.
For the Talawanda School District levy, Judd was a staunch supporter, saying schools are a foundation for the city.
"You've gotta have good schools to have a good city … [the tax levy] needs to happen," Judd said.
Although Judd identifies as a Republican, he was happy to discuss Sam Lawrence, a Democrat and sophomore at Miami University, who ran for the Ohio House of Representatives this year but lost.
Judd said he loves seeing young people getting involved with politics. He mentioned another state representative, Thomas Hall, who is 25 and a Miami alum. Hall, a Republican representative, served Ohio's 53rd district from 2020 to 2022 but will represent Ohio's 46th District beginning in January after his 2022 election win.
"I love, love, love the young people getting involved," Judd said.
– By Colin Gannon, Julie Namciu, Taylor Peura and Chloe Southard
Kate Rousmaniere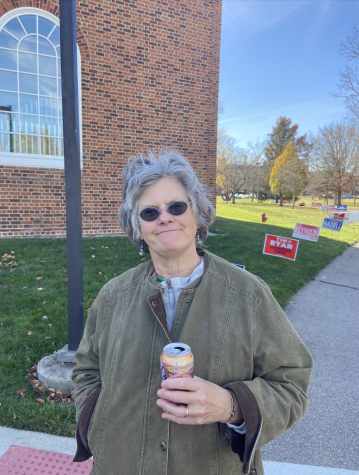 Kate Rousmaniere, former mayor of Oxford, voted Tuesday morning then spent the rest of the day as a poll worker at The Marcum Hotel & Convention Center on Miami's campus.
The polling location was lined with dozens of yard signs. Rousmaniere strolled past them on her way to Miami's Formal Gardens during her one-hour lunch break. 
"I believe in government and, especially, local government," said Rousmaniere, who completed her four-year term as mayor in January 2020. 
Aside from nearing her 30th year at Miami as an educational leadership professor, Rousmaniere, 64, is currently serving in a nonpartisan position as an Oxford Township Trustee. 
Rousmaniere was interested in the Talawanda School District tax levy on the ballot, and Miami student Sam Lawrence's campaign to represent District 47 in the Ohio House of Representatives, as well as the gubernatorial race.
"I really like Nan Whaley," Rousmaniere said. "She is a former mayor of Dayton, I've met her a few times, she's really cool."
Neither candidate was elected, and the tax levy failed.
While mayoral ties pique her interests, they don't stop at the state or local level. Rousmaniere has some advice about elections nationwide.
"Stop the divisiveness and trust the electoral system," she said. "Trust democracy."
– By Jessica Opfer, Brandon Goodwin, Adriana Hesson
Ron Baker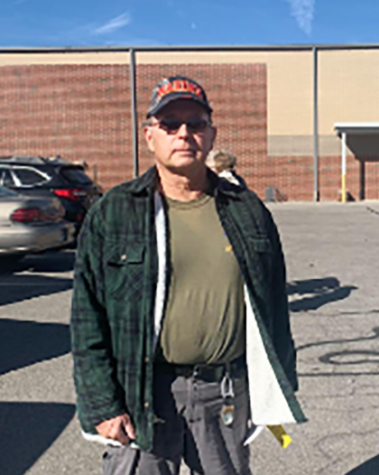 Ron Baker, a 68-year-old veteran from Oxford, pulled into the Kramer Elementary School parking lot to vote about 11:45 a.m.  Tuesday, Nov. 8 — Election Day.
Dressed in a flannel jacket, jeans and a Marines hat, Baker said he considers himself predominantly Republican. 
"Christian values are usually what I vote for," Baker said.
He specifically identified the issue of abortion, which he does not support.
Baker also said he considers veteran issues to be of utmost importance.
 "We have a lot of veterans out there, and we have some who have been injured and could use our help," Baker said.
Baker supports most candidates who make an effort to address the retired armed forces. While he did not specify any particular candidate, Baker did mention that historically, Republicans have supported the military community, which is one reason he typically votes for the party.
Concerning the Talawanda School District tax levy, the first of its kind in 22 years and a hot topic of debate around Oxford, Baker said he believes that the school district should "manage their money better."
"We give them enough money as is," he said.
With a subtle smile and a strong handshake, Baker headed into the polls to fulfill his civic duty. 
– By Nick Astrab, Genevieve Potts and Sean Lodarek
Valeri Hernandez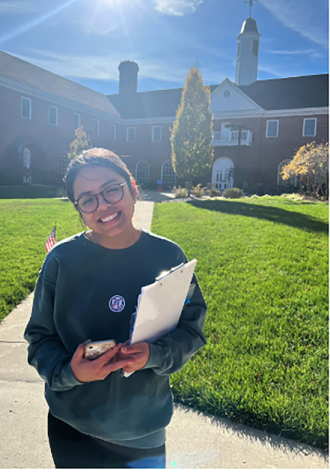 "We young people are the future," said Valeri Hernandez, as she voted in her first election.
The 18-year-old English literature major from Cleveland voted Tuesday morning at The Marcum on Miami's campus.
The most important issue on her mind was the Supreme Court's overturning of Roe v. Wade in June. 
"I think elected officials are concerned with things that they shouldn't be," Hernandez said. "They shouldn't be focused on what's in my uterus."
So, she voted blue. 
In Ohio's Senate race, Hernandez voted for Tim Ryan, even though she confessed she didn't really like him all that much. In the gubernatorial race, she voted for Nan Whaley, the former mayor of Dayton. Neither candidate won.
When it came to the contest for the Ohio House of Representatives District 47, Hernandez made a last-minute decision to vote for the Democratic candidate.
"I was planning on skipping that part of the ballot, but I voted for Sam Lawrence," Hernandez said.
Lawrence is the Miami student who ran against incumbent Sara Carruthers, but lost 65.2% to 34.8%.
– By Tara Pulit, Reed Porter and Margaret Sullivan
Skyler Montaine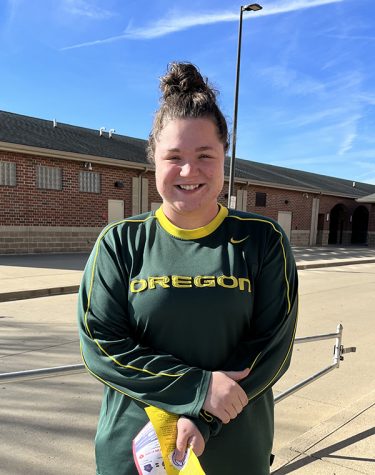 Skyler Montaine had to cast her ballot Tuesday provisionally.
The 21-year-old Miami University public health major usually votes in her hometown of Toledo, Ohio, but this Election Day, she said she wanted to make a difference in her temporary home of Oxford.
A provisional ballot is used when a voter's eligibility in one precinct is in question and election officials must verify eligibility before counting it, according to the Ohio Secretary of State's office.
Montaine was interested in supporting the Talawanda tax levy, saying that the levy would allow the schools to make improvements.
"Always allocating more money for education is important, especially for Talawanda," Montaine said. "All the funds that they can get to make it better is important." 
Montaine said she saw many signs throughout town opposing the levy, which motivated her to vote in Oxford. Despite her support, the tax levy failed.
Montaine voted at Talawanda High School, one of the main Oxford polling sites. It was a quiet, windy morning as 15 to 20 people entered the polls between 10:30 and 11 a.m. 
Montaine said her public health and epidemiology studies and the COVID-19 pandemic have influenced her view that America should consider a universal healthcare system. 
"(My experiences) really emphasized my beliefs that in order to improve our nation, it's important that we care for the people who are part of it," Montaine said. "Nothing else really matters."
– By Natalie Valvo, Brooke Stuart, Katherine Jackson and Udai Singh