Paradise Winds reed quintet to play at Miami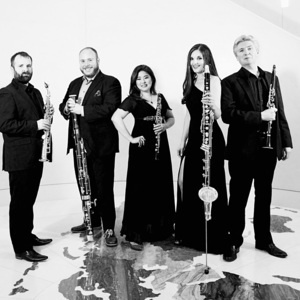 Paradise Winds, a Phoenix-based reed quintet, will be performing at 7:30 p.m. Nov. 10 at Miami's Center for Performing Arts.  
Members of Paradise Winds hold positions at Arizona State University and the Maricopa Community Colleges.The group has performed at annual conferences for the International Double Reed Society in Arizona, Ohio, California, Tokyo, Georgia and Wisconsin. They have also performed at North American Saxophone Alliance conferences in 2011, 2012 and 2015.
Paradise Winds has commissioned works by Deborah Kavasch, John Marvin, Robbie McCarthy, Kurt Mehlenbacher, Alyssa Morris and Kincaid Rabb and premiered the first-ever North American concerto grosso for reed quintet and orchestra by Graham Cohen during the 2014-2015 season with MusicaNova Orchestra.