Jason Osborne Named Miami University's Incoming Provost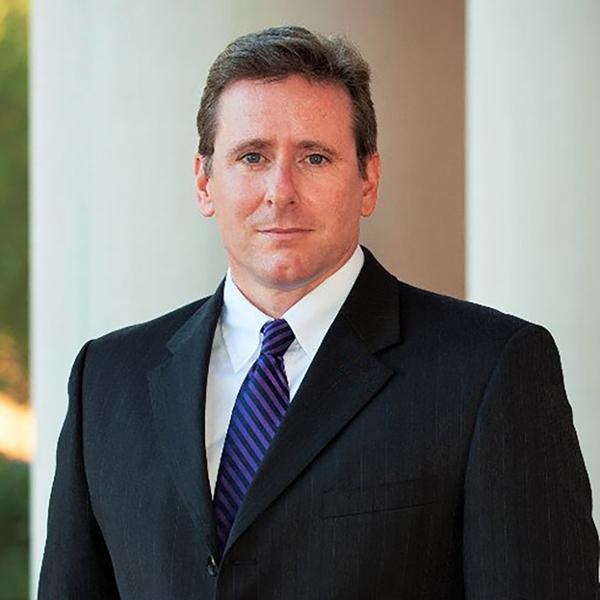 Jason Osborne takes over as Miami University's next provost and executive vice president for academic affairs on Aug. 1, 2019.
Osborne, named to the new post by Miami President Gregory Crawford on Tuesday, will be leaving his positions as associate provost and dean of the Graduate School at Clemson University, in Clemson, South Carolina. He also served as a professor of applied statistics at Clemson.
His accomplishments at Clemson included areas such as graduate programs, inclusion, and strategic planning. Specifically Osborne is responsible for the Graduate Clemson Experience, Clemson's Grad360° program and the ClemsonForward strategic plan.
Those accomplishments coincide with Miami's strategic plan and Boldly Creative Initiative, he said.
"I'm coming into an enterprise that's already functioning very highly, so I don't expect to be coming in to put out a lot of fires or do a lot of radical changes," Osborne said.
Seven projects from Boldly Creative Initiatives have been selected to be funded for next year and Osborne seemed energetic and motivated to begin overseeing the $50 million initiative.
The Boldly Creative Initiative "was one of the things that most of us who applied for this position got excited about. This is essentially an investment fund to do things that very few other public universities can do," Osborne said. "I expect that the leaders across campus will be engaged in both proposing and vetting the next round and I'm just looking forward to some exciting and creative proposals that we can consider."
Osborne reiterated that he will not be the one doing all the heavy lifting with the strategic planning process and with Boldly Creative, but will be "supporting and empowering the campus leaders."
"When you unleash the creativity of a highly intelligent and accomplished community like you have there, nothing but good things are going to happen," he said.
Osborne will not simply fill in a position at Miami, but he will become a member of the Oxford community. He stated that Clemson was also a small town with a big university and understands that Oxford is more than the home of the university.
"You have to be very thoughtful and conscious of the fact that this is home for a lot of people who value the university but are not part of it," he said. "I think we have to start by listening. I have to get to know the community a little bit."
Osborne said his life is that of a "boring, typical, middle-aged parents' lives." He and his wife, Sherri, have two college-aged sons and a nine-and a half year-old daughter. The family goes to the movies, soaks up sun at the local lake and does some traveling too. But Osborne explained that he also spends quality time with his daughter.
"We go on daddy daughter days where we go get ice cream," he said, giving just one example.
"I think there's a lot of skepticism and concern about why people seek these kinds of positions but really it's about giving back and serving the greater good and I hope that we'll be able to make a difference," Osborne said.
"Jason Osborne is an accomplished academic leader who will advance Miami University's 210-year history of excellence. His creative mindset and commitment to an inclusive community are a great match for our mission and values," Crawford said in announcing the appointment on Tuesday. "We are delighted that Jason and his family are joining the Miami University community."
Osborne replaces Phyllis Callahan, Miami's provost for the past six years, who announced her retirement in January. Osborne was one of four finalists for the position.
Osborne's tenured faculty home will be in the Statistics department, but he said he does not expect to be teaching at Miami immediately.