Miami orchestra performs concert in memory of journalist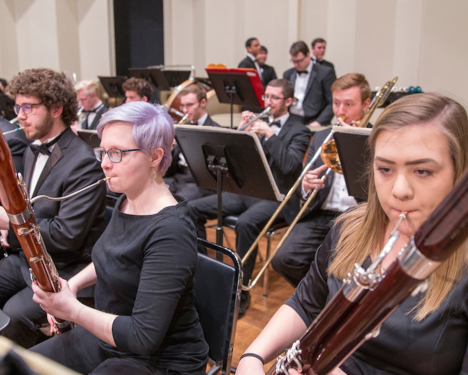 Miami University orchestral musicians will perform a free concert honoring the life of Daniel Pearl, the violin-playing Wall Street Journal reporter who was murdered in 2002 in Pakistan, at 7:30 p.m. Oct. 15 in Hall Auditorium.
Daniel Pearl World Music Days has grown to include thousands of concerts and performances in over 60 countries within five years. 
The program will feature Mozart's overture from "The Abduction from the Seraglio," Beethoven's "Symphony No. 7" and Ravel's "Pavane for a Dead Princess." It will conclude with Heitor Villa-Lobos' "Song of the Black Swan," featuring orchestration by renowned Russian-American conductor and arranger Andre Kostelanetz.