Health and wellness coordinator wins national award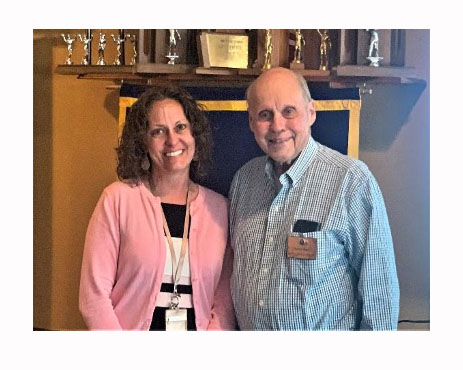 Miami University graduate and Talawanda School District Health and Wellness Coordinator Amy Macechko won a national award for her leadership of the Builder's Club at Talawanda Middle School.  
Sponsored by Kiwanis International, Builders Clubs aim to help children aged 11 to 14 develop leadership skills and incorporate them into service projects. The Oxford club has 23 members and is slowly increasing after a recent dip in membership due to the lull of the COVID-19 pandemic.
Over the nine years as an adviser for Talawanda Middle School's Builders Club, Macechko has helped students with projects that included making homemade blankets that were donated to the Family Resource Center for use by individuals who are staying at the local cold shelter. Another project, titled "Plant the Promise," combined gardening with an anti-drug message.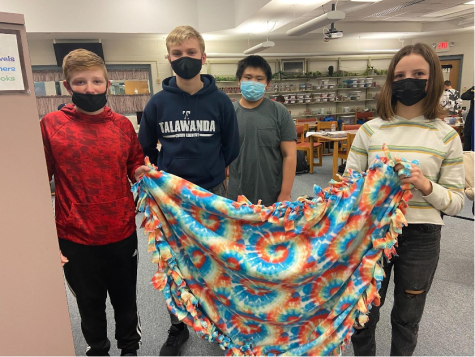 Macechko said that she tries to empower the middle school club members by helping them to see ideas for projects through to completion. 
"We try to ask the students what is it that you see as issues in the community? What do you want to do to address issues or make a difference in our school and community?" Macechko said. "I love that it's the students that really kind of do their brilliant brainstorming, and take the leadership role."
She was one of 12 advisors to be recognized by Kiwanis International as a 2021-2022 National Builders Club Distinguished Club Advisor.  Founded in 1915, Kiwanis International is a worldwide service club organization dedicated to improving the lives of children. The Oxford branch has been meeting for 96 years.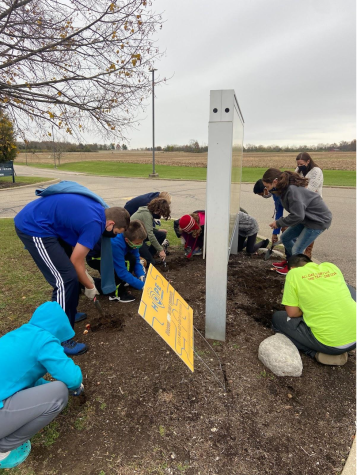 Amy Macechko first came to Oxford as a student at Miami University, graduating in 2001 with a degree in psychology. She then returned to her home area to teach. 
In 2006, Macechko moved back to Oxford with her husband, who began a job with Miami University. 
Shortly after, Macechko found her current job as Talawanda School District's Health and Wellness Coordinator. Macechko said it's "the perfect job" due to her love of psychology and working with young people.
Macechko became adviser to the Builders Club in 2013 at the urging of two co-workers who were members of Oxford Kiwanis. 
"They were both tremendous people," Macechko said. "And I thought, if they're a part of this group, then it must be a good thing."
Macechko was nominated for the award by John Curry, another adviser to Talawanda's Builders Club, who said he had "no choice" after witnessing her in action. 
"If you ever meet Amy, the one thing you'll walk away with is a feeling of how enthusiastic and energetic she is," Curry said. "And she really gives that energy and enthusiasm to the kids."