Pitcher's duel ends in grand slam defeat for Miami softball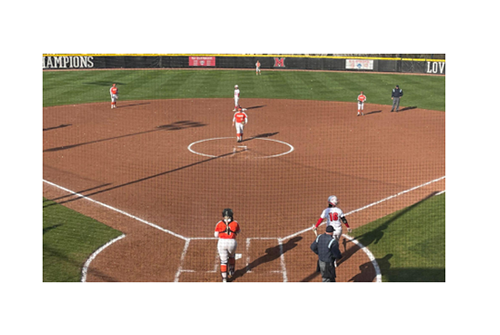 On a sunny but cold spring day in Oxford, two of the most talented softball pitchers in the Mid-American Conference went head-to-head as the Bowling Green Falcons defeated the Miami RedHawks 4-2, April 19.
It was a classic pitcher's duel from the start with Bowling Green's Payton Gottshall (1.37 ERA, 17 wins) facing Miami's Courtney Vierstra, the reigning MAC pitcher of the week (2.65 ERA, 12 wins). Vierstra pitched six strong innings, before surrendering a seventh inning grand slam to Bowling Green's left fielder Peyton Dolejs.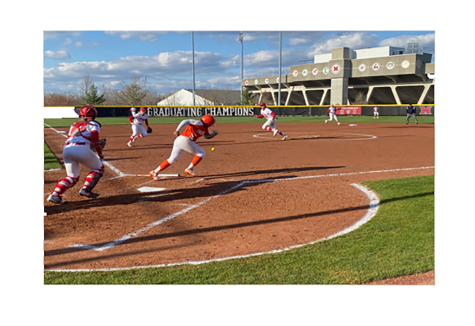 Gottshall secured the victory for the Falcons in a 12-strikeout performance.
"She threw it where we were swinging out of the zone, and she kept it there… We weren't making adjustments fast enough, we finally did but not as quickly as I thought," said Miami's Head Coach Kirin Kumar on Gottshall's outing.
Neither team was able to register a hit until RedHawk right fielder Lily Wilmot got Miami on the board with a solo home run in the third inning.
Vierstra and Gottshall traded scoreless innings until the bottom of the sixth, when junior infielder Holly Blaska smashed a line drive to right field that cleared the wall and gave Miami a 2-0 lead.
Bowling Green's offense came alive in the seventh inning by taking advantage of a two-out rally to steal the victory. Vierstra struck out the leadoff batter and forced a pop-up to put the Falcons on the brink. However, three straight singles loaded the bases before Dolejs hit a fly ball that carried down the line and over the left field fence to give Bowling Green a lead the RedHawks could not overcome. 
"I'm pretty frustrated, to be honest. We had them the whole game and things went their way." said Vierstra after the game.
 Miami was able to quickly overcome the tough late inning loss, defeating Bowling Green in both games of a doubleheader April 20. In game one, Brianna Pratt pitched a perfect game leading the RedHawks to a 9-0 run-rule victory. In the second game, Holly Blaska's home run in the bottom of the seventh gave Miami a 1-0 victory. 
Miami's record now sits at 25-13 (16-3 MAC). The RedHawks step out of MAC play to host the University of California for a three-game series starting April 22.