Talawanda boys tennis readies to defend SWOC title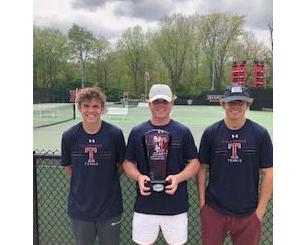 The Talawanda High School boys tennis team looks to be the Southwest Ohio Conference champions for a sixth straight year as it prepares for the 2022 spring season. 
The Brave open with a home match on March 28 against Lakota East High School. The team has 20 additional matches on its regular-season schedule before the SWOC postseason tournament,  May 5, at Miami University.
After a successful 2021 season (12-5 overall and 4-0 in league play), the team must replace graduating seniors Dillon Slager and Jarrett Clawson. Slager's 2021 record in first-team doubles was 9-10 (3-1 SWOC) while Clawson finished his final season at Talawanda with a 13-6 record (4-0 SWOC) as first singles player. At the end of the 2021 season, Jarrett Clawson was named SWOC boy's tennis Athlete of the Year.
While Jarrett Clawson has graduated, his two younger brothers are among a group of players returning to the diamond this season. Jake Clawson, Justin Clawson, Bryce James, Max Kelly, Tyler Morrison, and Jack Sikora are all expected on the Brave team.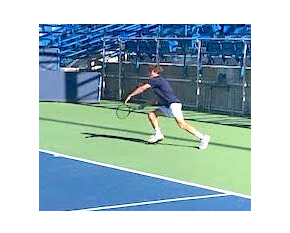 Justin Clawson, playing second singles, finished last year with a 15-4 (4-0 SWOC) record, while Jake Clawson, playing third singles, finished his 2021 season with a record of 16-3 (4-0 SWOC). Both Justin Clawson and Tyler Morrison received 2021 SWOC first-team honors. Team tryouts will be held on March 7th to recruit new talent to round out the roster.
The team is led by Pete Thomas, a business teacher at the Talawanda High School, who has served as the head coach for 23 years, with the help of assistant coach Nate Silberstein. Thomas also coaches the girls tennis team in the fall. 
"My second year here as a business finance teacher, they were looking for a head coach for the team and being young and naive, and knowing so much about tennis because I began playing tennis when I was in eighth grade, I volunteered to become the coach," Thomas said.
Thomas received SWOC's Coach of The Year Award in 2019 and 2021.
According to Thomas, the team has a diverse group of players as it relates to experience. While some have played tennis almost their entire lives, others know almost nothing about it.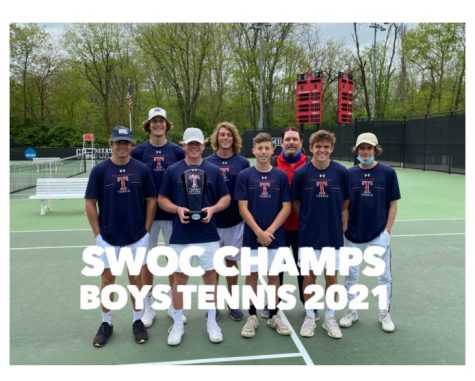 "Unlike the other players, the Clawson brothers have been trained by a professional tennis player since they were in the fifth grade and that is why they have the most wins," Thomas said.
While the team is favored to win the SWOC title again this year, it faces some early challenges, including one returning player currently unavailable due to injury. However, team morale remains high, and the Clawson brothers express confidence in the team's ability to win. 
"SWOC is up for grabs a little more than usual because we lost a couple seniors (from) last year. It will be up to the rest of our team to win," said Jake.
The Clawsons said their competitive nature, as well as their love for the game, are what draws them to the sport. 
"I've always liked the sport, it's fun to play," said Justin. 
With the challenge of a new team dynamic and a strong schedule, the team remains confident in its ability to defend its SWOC title heading into a new season.