New semester brings new voices to the Oxford Observer
This is the first week of a new semester, which means it is the first week for our new staff at the Oxford Observer to bring you the news of your community.
The Observer, now in its fourth year of existence, operates under the auspices of Miami University's Department of Media, Journalism & Film. The reporters, writers and copy editors are Miami students working under the direction of faculty members.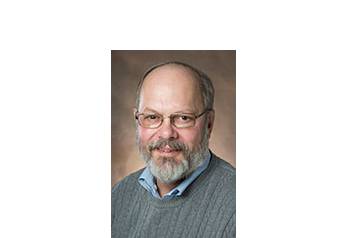 Our goal is to cover the City of Oxford and the surrounding townships in the Talawanda School District through our free, weekly, online editions. Over the past few years, we have tried to bring you stories of the community's successes, its problems and its hopes. We have done stories on politics, elections, sports, schools, crimes, fires, race, weather, recreation and people. And COVID. Of course, COVID. 
The worldwide pandemic has not spared Oxford. We were able to continue to put out a new edition each week, even during the time Miami sent all of the students home and classes were held virtually. We wrote about the vaccinations, the social distancing, the research being done by local scientists and all of the debates over masks. As you can see from stories in today's edition, those frustrations and debates are continuing – and so will our reporting.
We like to hear what you think about the stories we present. It helps us know whether we are doing a good job telling you what you want and need to know. Drop us a note about what you like or don't like or tell us about something you think we should cover, with an email to [email protected].
We do know that you're out there and the numbers indicate you are reading our stories. Computer analytics from our website tell us that readers went to oxfordobserver.org 160,041 times in 2021, generating 253,565 page views. 
As noted above, the Observer has a new team of reporters and copy editors starting this week. You will be seeing a lot of new bylines. They are green, but they are eager, and they want to give you their best efforts. As their editor, I am always a little anxious at the beginning of each semester, wondering how they will do. By the end of the semester, I marvel at how successful they have been. 
We want to continue to bring you the news of this community we share. During the spring and fall semesters our staff consists of students working for class credit. In the summer and J-term, we continue to publish with our student interns.
We are able to do this because of generous support from our donors such as the Oxford Community Foundation and the Menard Family Center for Democracy. 
As I have said in this space before, freedom of the press is a cherished right for Americans, but it cannot exist without the support of its readers and others who want to see the coverage of our governmental, educational and social institutions continue.
Contributions are welcome online to the Miami Advancement office (specify "other," then "Report for Ohio Fund") or by check to Miami University Advancement, 725 Chestnut St., Oxford, Ohio 45056, with "Report for Ohio Fund" in the memo line.
David Wells is on the faculty of the Department of Media, Journalism & Film and is the editor of the Oxford Observer.