Oxford considers outside management for aquatic center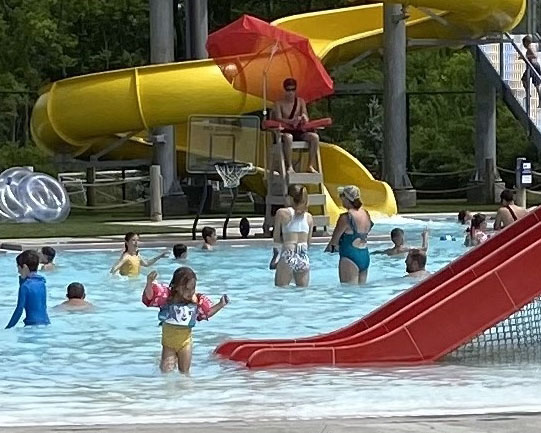 The City of Oxford has received two proposals from companies who want to take over the summer operations of the Oxford Aquatic Center.
Casey Wooddell, director of the Oxford Parks and Recreation Department (OPRD), said the city hasn't made a decision on either of the two companies. 
"City representatives are meeting with [company] representatives next week to discuss potential contract details," Wooddell said. "It's possible there will be a resolution on the Feb. 1 council agenda to approve a contract."
Oxford City Council voted Dec. 7 to start allowing the Parks and Recreation Department to take proposals from third parties to run the center.
Wooddell brought the resolution to council. He said many other cities around Oxford have started to contract out the operations of their pools.
"The City of Fairfield contracted their operations for the first time in 2021, and recently chose to continue their agreement for 2022 and beyond," the Dec. 7 resolution stated.
During the meeting, Wooddell said this is a growing trend among other cities in the area. 
"I've spoken to several other cities, all of whom are extremely pleased with their decision to contract and continue to contract out these services," Wooddell said.
Councilors questioned what it would mean for wages if an outside company took over. However, Wooddell said the contract the city creates would be flexible. 
"We can build into it… minimum wages that we want them to pay employees at our facility," Wooddell said. "That's very common."
He went on to say there were two major companies in the area — SwimSafe Pool Management and Cincinnati Pool Management — that have been contracted by other cities.
The resolution says there are many potential benefits to contracting the aquatic services, including cost saving, reduction in human resources time, enhanced training services, greater number of available lifeguards, dedicated maintenance and repair personnel, reduced City of Oxford staff time, network of professionals available as needed and more. 
"Contracting these services has the ability to allow OPRD staff to redirect time towards achieving other important tasks during the summer months," the resolution states, "including enhanced recreation opportunities for underprivileged communities and economic impact events to support local businesses."
Wooddell said he hopes this will allow staff more time to focus on other projects.
"Operating an outdoor aquatic center is very time consuming," Wooddell said. "Contracting these services to a professional aquatics management company allows Oxford Parks and Recreation to increase efficiency of existing staff, serve additional community needs, and potentially create more revenue streams."