Hospital president discusses COVID-19 conditions, testing
McCullough-Hyde Memorial Hospital is bracing for a surge of COVID-19 cases as the new year goes on.
Speaking Jan. 4 at the first Oxford City Council meeting of the year, Michael Everett, president and chief operating officer of both McCullough-Hyde and Bethesda Butler Hospital, delivered an update on the hospitals' operation during the COVID-19 pandemic. Although McCullough-Hyde serves 14 ZIP codes, Everett's report focused on 45056, which contains the City of Oxford.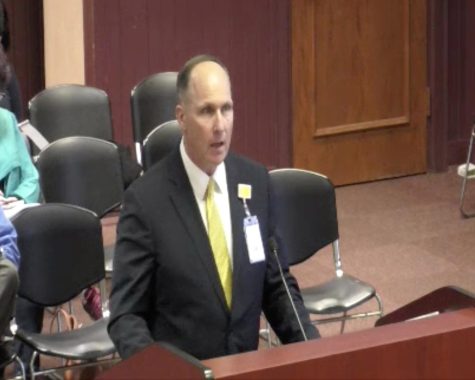 As of Jan. 4, McCullough-Hyde had eight patients undergoing treatment for COVID-19. Overall hospital capacity was at 52% the evening of Jan. 4, a drop from 88% earlier in the day. The intensive care unit operated at 100% capacity, meaning all four beds were occupied. 
In terms of testing, Everett reported the average positivity rate for the past 14 days was 29% within the TriHealth network, which includes McCullough-Hyde, Bethesda Butler, Bethesda North in Montgomery, Good Samaritan in Cincinnati and several other locations. That rate is "very high" compared to what it was over the summer, he said. Seventy-seven people have tested positive in the Oxford area in the past two weeks, he said.
McCullough-Hyde anticipates a surge in coronavirus cases as the omicron variant continues to overtake the delta variant. Everett said the hospital predicts cases should peak soon.
"We're expecting this to peak around late January, maybe a little bit into February," he said. Everett told council that he discusses the local COVID numbers — usually at least weekly — with Oxford City Manager Doug Elliott.
Despite such high numbers, Everett said the hospital is well-prepared. Since McCullough-Hyde is part of TriHealth, staff are able to share resources with, and transfer patients to, other TriHealth hospitals in the area.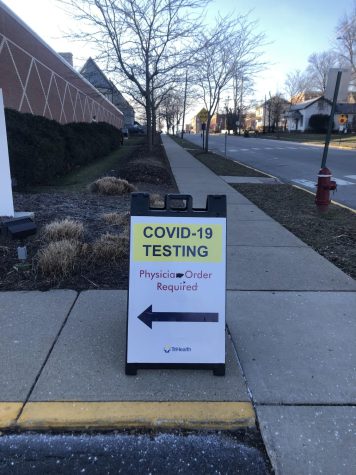 Everett said at this point the hospital can manage without the help of Ohio National Guard medics, who have been dispatched to other locations in the state. Bringing in the National Guard would require the hospital to do other things, such as suspend elective surgeries.  
Council member Amber Franklin inquired about how long McCullough-Hyde team members are isolating if they test positive for the coronavirus. Everett said the hospital is adhering to the new Centers for Disease Control (CDC) guidelines of allowing workers to return to the workplace five days after a negative test.
The hospital had a number of successes in 2021. These include the establishment of drive-through COVID-19 testing on the hospital's campus, which Everett said the hospital has plans to expand. Currently, drive-through testing is available from 8:30 a.m. to 5 p.m. Monday through Friday at McCullough-Hyde Hospital, 110 N. Poplar St. Additionally, Everett reported the hospital has vaccinated over 18,000 individuals in the area.