Oxford businesses react to new mask ordinance
When Oxford City Council passed a new emergency mask mandate Monday night, local businesses reacted with a mixture of frustration and understanding. 
The ordinance, which states masks must be worn inside all public spaces except when drinking or eating, means businesses must go back to enforcing masking rules on employees and customers. 
Employees at uptown businesses that spoke with the Observer all said most customers who entered were masked. However, these businesses also responded to the mandate with conflicting emotions.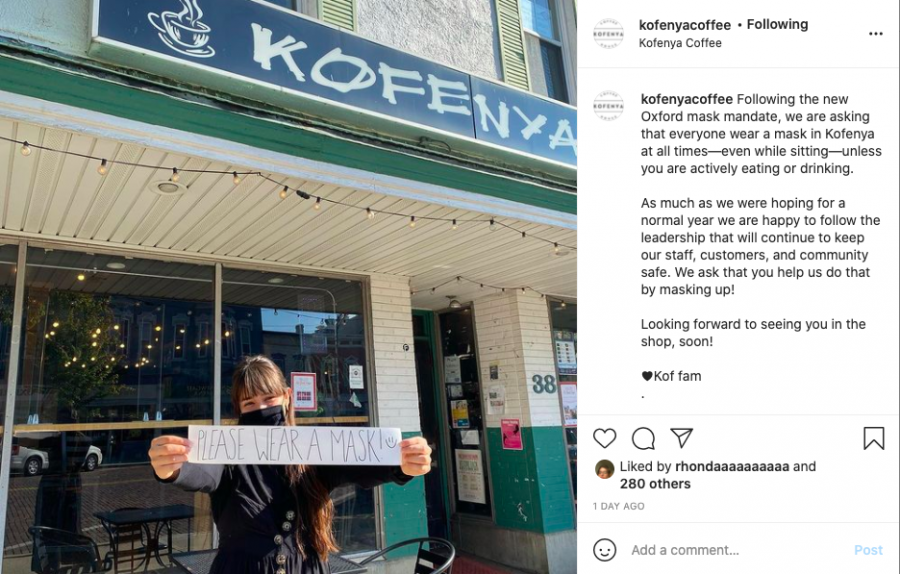 Jose Gonzalez, manager at Fiesta Charra, 25 W. High St., adamantly said he doesn't support the mandate. "We're better off without it," he said. "With it, the business is not good." Gonzalez said generally, customers don't want to have to wear a mask to enter uptown stores.
Prior to the new mask ordinance, businesses were left to decide their own masking policies. For Fiesta Charra, Gonzalez said there had been no masking required. Now, Gonzalez said because of the mask mandate, COVID protocols have been relaxed inside the restaurant, and he definitely would not check customers' vaccination statuses.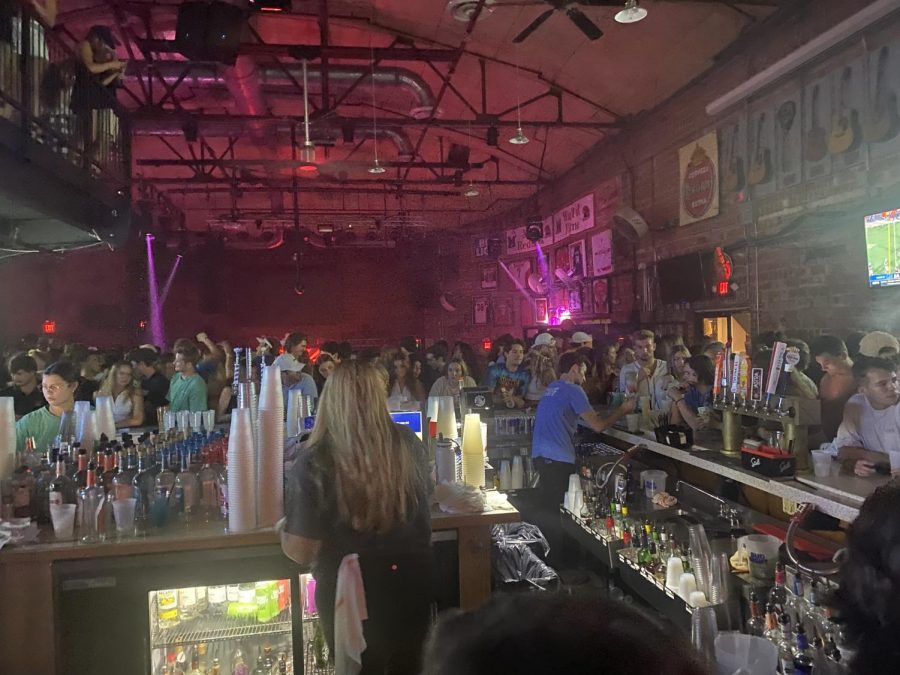 Gurvinder Bassi, manager at Krishna, 28 W. High St., said he didn't have strong feelings about the mask mandate. When asked about COVID protocols, he gestured at the hand sanitizer stations placed around the restaurant and said the staff tried to keep surfaces clean and encourage customers to sanitize as well.
 "We have social distancing rules too," Bassi said. "Everyone who works here has been vaccinated, but we won't be asking customers for proof of vaccination or anything,"  he said. "Business has been pretty slow ever since the pandemic started. I just hope things get better."
Anie Powell, an employee at Drop in Tea, 5 S. Beech St., said she understood the necessity of a mandate. "It's not really a big deal to wear a mask if it keeps other people out of danger," she said. "Before the mandate, our policy was that if you were vaccinated, you could (choose to) not wear a mask but most of us wore them anyway."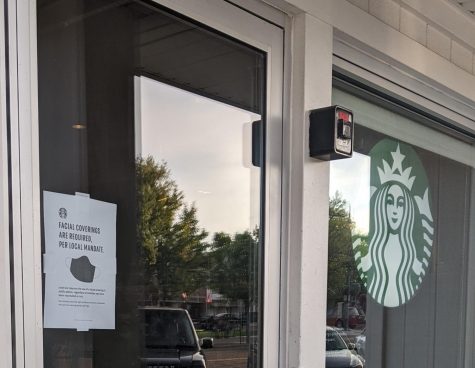 Like Bassi, Powell confirmed all employees at Drop in Tea were vaccinated, but they don't check vaccination cards. "Usually, I give people a reminder if they aren't wearing masks. There have been challenges though, mostly with trying to keep a good number of people in while not trying to drive away customers. It's frustrating that things are getting worse again. I just hope people follow the mandate and will get vaccinated too," she said.
Signs noting the city's new mask requirement were posted on the doors and windows in many Oxford businesses by mid-week, but compliance was far from universal. There are exemptions written into the ordinance that allow people who are eating and drinking in bars and restaurants to take their masks off, and masks are not required at outdoor eating areas. However, few masks were seen in Oxford's uptown bars, on customers or employees, whether they were eating and drinking or not.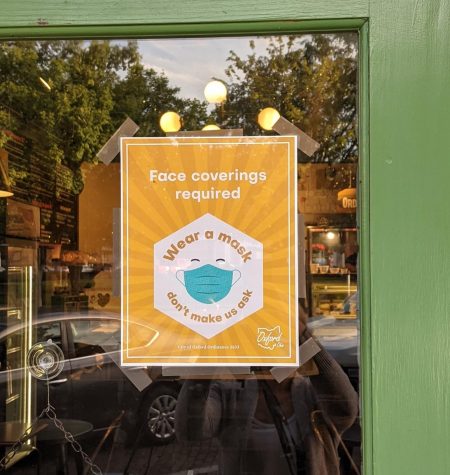 "The only way I think they can actually enforce it is if they do tables," which would impose social distancing and reduced capacity, said Eloise Greely, a senior political science major who was a customer at Brick Street Bar and Grill, Thursday night. "I don't think people will wear masks if it's normal Brick." 
In many other businesses, signs were posted saying customers had to wear masks to come inside.
City Manager Doug Elliott said the ordinance, which can result in a $100 fine for non-compliance, would be enforced with a light touch to start with. He said police were not looking to issue citations to individuals, but were expecting the businesses to enforce the rules on their own premises.
Reporter Lucy Greaney contributed to this story.