Barber to offer free haircuts to Talawanda elementary students before picture day
Juiquetta Harmon, known professionally as KiKi the Barber, will offer free haircuts to Talawanda elementary school children who request them prior to picture day this fall. 
"I am doing this because it is necessary," Harmon said. "There is a need in our community, and I have the ability to stand and deliver."
Harmon, who has run a barber shop at 118 S. Locust St. since 2019, said she wanted to do this because "equity affects children in our classrooms, now more than ever in this post-pandemic era. I want every child to feel confident and comfortable on their picture day." 
She described the proposal to the Talawanda Board of Education last week.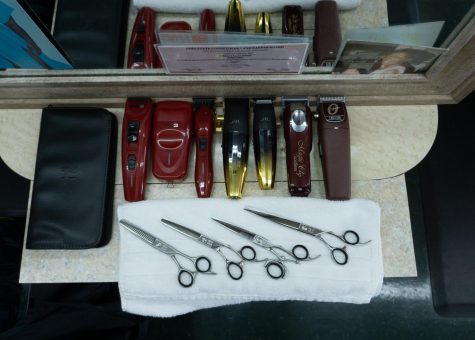 "We appreciate your services and friendship," board member David Bothast said to Harmon. "You are benefiting the students of Talawanda for no other reason than just paying it forward, and we would like to thank you for all of this." 
This year, Harmon's business received a $1,000 grant from the Oxford Chamber of Commerce to purchase a used barber chair and new hair clippers to accommodate the needs of all customers. 
"Some for wet hair, curly hair and even quiet ones for kids on the autism spectrum," Harmon said. 
Harmon and the district are still fleshing out the necessary details for the project to become a reality. 
"The people I am serving are not inadequate; we are all in this together," Harmon said. "We all need haircuts, and I don't show favoritism in my chair."