Week in arts includes festival and concerts
The following is a compilation of some of the many arts and entertainment events going on in the Oxford area in the coming days and weeks.
'Second Friday' celebration is tonight at Oxford Community Arts Center
 The Oxford Community Arts Center, 10 S. College Ave., is hosting its monthly Second Friday celebration at 6 p.m. this Friday, May 13. 
The Oxford Folk Jazz Quintet will perform at 7:30 p.m. The local group uses 10 instruments and sings in five languages, as they perform up-tempo and rhythm-centric pieces to capture a global sound. 
The gallery will also showcase Elise McWilliams' "Wildlife" and Mike Wright's "These Are A Few Of My Favorite Things." 
The Oxford Community Arts Center's 20th anniversary art and historical facts will also be displayed. The event is free and open to the public. 
Local musicians play at Oxford Wine and Craft Beer Festival
Oxford Chamber of Commerce hosts its 14th annual Wine and Craft Beer Festival, 2 p.m. to 10 p.m., Saturday, May 21, in Uptown Memorial Park. 
A variety of international and domestic wines and craft beers will be available for those old enough to partake, and there will be music and other refreshments for people of all ages. 
According to the Chamber,  the Oxford festival was named one of the best wine festivals in the state by "Ohio Magazine" in 2014, 2015 and 2016. 
The schedule of local musicians performing this year is:
Noah Back, 2 p.m. to 3:45 p.m. 

Lisa Biales Trio, 4 p.m. to 5:30 p.m. 

Wood 'n' Steel "Revival," 5:45 p.m. to 7:30 p.m. 
Concerts are back Uptown for the 36th annual music series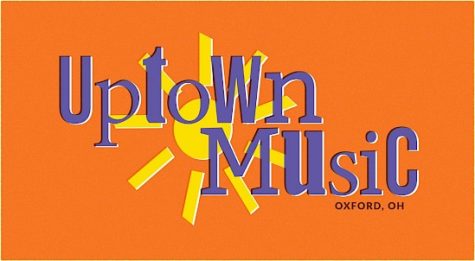 There will be a free 7 p.m. concert in Oxford's Uptown Memorial Park every Thursday from June 7 through Aug. 257 p.m. June 2 through 7 p.m., presented by Enjoy Oxford.
The concerts are sponsored by a variety of local organizations and businesses and cover a wide range of musical entertainment from The Cincinnati Symphony Brass Institute on June 9, to the June 16 60's, 70's, 80'srock revival by The Blue Leaf's Band, to the Aug. 11 performance by the U.S. Air Force Band of Flight. A complete schedule of the concerts can be found here.
The concerts are free, and people are encouraged to bring their family and friends, blankets and lawn chairs and come listen to the music.