1956 graduates of McGuffey Laboratory High School plan reunion
The last graduating class of William Holmes McGuffey Laboratory High School will gather to celebrate its 66th anniversary in Oxford over the course of two days this month. 
According to the "McGuffey Laboratory School History Book," the private K-12 school opened in 1902. The school, housed in the south wing of McGuffey Hall, at the corner of Spring Street and Campus Avenue, was affiliated with Miami University and was meant to provide a learning environment for student teachers to gain experience. 
Around the school's 40th year, discussions began regarding the potential consolidation of McGuffey, Stewart and Hanover High Schools into a new public school system. The high schools and Miami worked to solidify this plan between 1953 and 1954.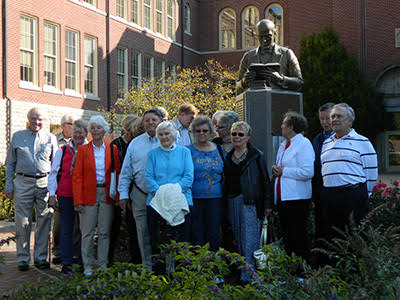 The McGuffey School graduated its last class in 1956. That coincided with the creation of the Talawanda School District. High schoolers from McGuffey began attending Talawanda in the fall while McGuffey continued as a K-8 school until 1983. 
The 66th anniversary reunion was planned in collaboration by several alumni and will begin on May 17. Pianist Jim Miltenberger, a graduate of the class, will play a public recital a 3 p.m. that day at Miami's Performing Arts Center.
After graduating from McGuffey, Miltenberger earned a degree from Miami and the Eastman School of Music. He taught jazz at West Virginia University for 55 years, but he said he is looking forward to playing in Oxford again and seeing his former McGuffey classmates.
"It was a great class with a lot of really good, good people, so I've always enjoyed seeing them and seeing how they're doing," Miltenberger said. 
John Foss also graduated from McGuffey in 1956 and helped to plan and organize this year's reunion. He said that he'd known Miltenberger since he was four years old and will be attending his concert.
Both Foss and Miltenberger attended the McGuffey School partly because Miami employed their parents at the time. Miltenberger's father was a professor of mathematics while Foss' father was a professor of industrial education.
"I was one of the fairly substantial number of children that started in kindergarten and went all the way through," Foss said. "The reason for that stability was that a lot of us were faculty children so that had made a very interesting comradery that has lasted."
Foss said that the reunion was originally going to occur in the spring of 2021, but the COVID-19 pandemic delayed it.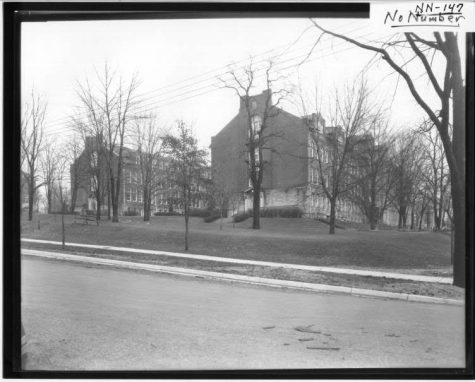 Molly Ann Lampert, another graduate of the class of 1956, also helped work out plans for the reunion. Despite having graduated all those years ago, Lampert said people were still interested in gathering. 
"We feel excited and proud of ourselves that 66 years after we graduated from McGuffey, we can still take a trip to Ohio and get together," Lampert said. "We're anxious to see each other."
Later on May 17, the members of the class are scheduled to attend a dinner at the Oxford Country Club hosted by '56 graduate Craig Erickson. The festivities will resume on May 18 when the alumni will come together in the Miami Art Museum Auditorium to share life updates with their peers. 
They will be talking about subjects, including their greatest successes, the most helpful things they learned at McGuffey, and what they would go back and change about their lives. After that, they will enjoy dinner at Miami's Marcum Hotel and Conference Center.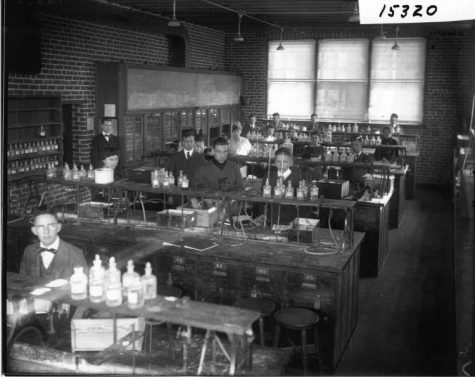 Mollie Young, Assistant Director of Alumni Relations at Miami, said that the department recognizes the unique connection that the McGuffey grads have with the university and is excited to welcome them back. 
"The connection has always been deep between the McGuffey school and Miami," Young said. "Our campus is a special place and sort of a home for those classes as well."
Young said that Miami worked to help the class book their events and select locations with easy access to parking this time around. The last reunion of the McGuffey class of '56 was also on Miami's campus. 
In October of 2016, the grads gathered, and Miami planted a white oak tree outside McGuffey Hall in their honor. Class of '56 graduate Tony Hodgin also donated a painting by his father, well-known artist Marston Hodgin to the McGuffey Museum. 
Lampert's sister, Nora Ellen Shera Bowers, attended the McGuffey school until eighth grade and has been helping her sister publicize the upcoming event. Bowers said that the class has been excellent about consistently having reunions.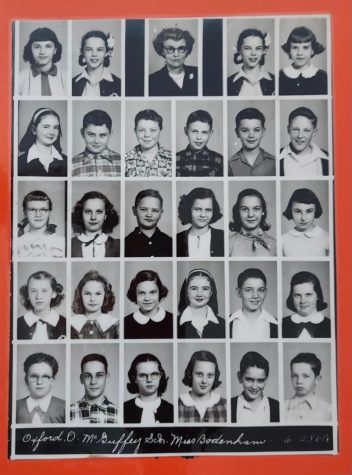 "They have had communication all these many, many years and there are thousands of pictures of all of them when they were in kindergarten and on through Girl Scouts, and theater productions and choirs and all those things they've just know each other all their lives," Bowers said. "Of course, there are many who are deceased, and that's always hard."
The grads have attempted to reunite approximately every five years. However, due to the group's dwindling numbers, Foss anticipates that this will likely be the group's last reunion. Of the 19 remaining graduates, around 16 are expected to attend the reunion this year, Foss said.
"I cannot imagine we're going to have enough people or enough energy to do another reunion after this."