Oxford man faces charges following SWAT standoff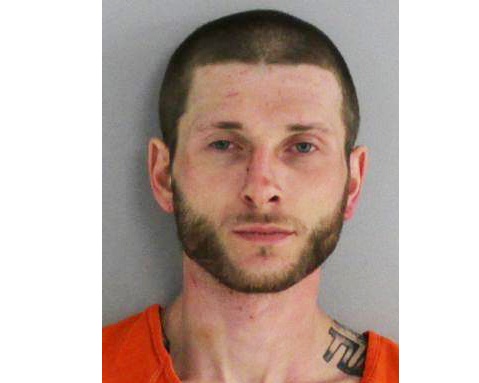 Kalib Stapleton is in the Butler County Jail facing kidnapping and aggravated robbery charges because he thought somebody had stolen his teeth. 
According to an Oxford Police report, Stapleton said he took his platinum dentures out while cutting the hair of a man described as a neighbor of his mother, at the man's home in Somerville, on the evening of April 18. When he finished the haircut, he couldn't find the dentures and accused the man who got the haircut of stealing them, the report said. 
Stapleton is accused of then forcing the other man at gunpoint to drive to a nearby store and then to drive to Stapleton's Oxford apartment, threatening to kill him if he did not return the teeth. The victim, who police are not identifying, denied having the dentures.
Once at the Oxford apartment at the Park View Arms, 5032 College Corner Pike, Stapleton is accused of forcing the victim to empty his pockets and remove his shoes and pants while still searching for the teeth. At some point, Stapleton also threatened the victim with a folding "Batman" knife, the report said. 
Another resident of the apartment then came in and after assessing the situation, told the victim to leave. The victim then ran out the door, went to a nearby store and called the police. 
Because Stapleton was armed, the Butler County Regional SWAT team was called to the scene. Police were able to talk the suspect into surrendering. Officers confiscated a 9mm handgun, two folding knives, including the "Batman" blade, and a crystal substance, before arresting Stapleton and taking him to jail.
He remained in jail as of April 21, pending a court date, according to jail records.
The police report makes no mention of recovering any teeth.