Arts this week include play, music and dance
Below is a selection of plays, shows, concerts and readings coming up in Oxford this weekend and into next week.
Satirical play about portraying the indigenous runs this weekend
The Miami University Theatre will perform "The Thanksgiving Play," a satirical comedy by Larissa FastHorse, this weekend in the Studio 88 Theater, on the lower level of Miami University's Center for the Performing Arts.
FastHorse, a member of the Lakota Nation, wrote the play in 2015 after being told her plays, which included indigenous characters, could not be produced because theaters had too much trouble finding indigenous actors to play the roles. So, "The Thanksgiving Play" is about issues facing indigenous people without indigenous characters. 
The play deals with a group of teachers trying to produce a Thanksgiving play without input from Native Americans while trying to remain politically correct at the same time. 
The play opened on March 9. Performances are scheduled for 7:30 p.m. Friday, March 11 and Saturday March 12, and 2 p.m. Sunday, March 13. 
Tickets can be purchased online or by contacting the Miami Box Office 513-529-3200.

Asian American Festival features dancing, fashion and skits March 12
Miami's Asian American Association hosts its annual Fusion event at 2 p.m. Saturday, March 12, at Wilks Theater in the Armstrong Student Center. Saturday marks the first in-person iteration of the event since 2019. Coronavirus restrictions forced its cancellation in 2020 and consigned the 2021 event to a virtual-only production.  
The Asian American Association is a student organization on campus that "(promotes) and (provides) opportunities to the communities of Miami University and Oxford, Ohio for education and discussion regarding Asian and Asian-American history, culture and issues." 
Fusion will take full advantage of its larger in-person scope by featuring a fashion show, dance performances and skits. Free tickets can be reserved for those who plan to attend in-person, but the event will also be available to watch through a livestream on the organization's YouTube channel.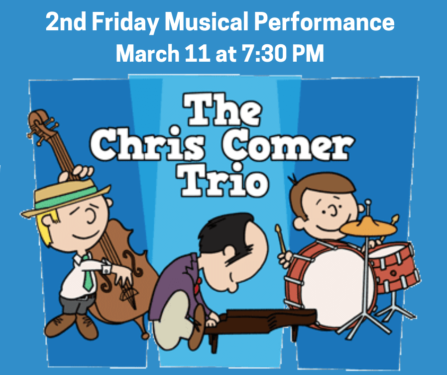 OCAC hosts Second Friday event, featuring Comer Trio, March 11
The Oxford Community Arts Center will host its monthly 2nd Friday event today, March 11. 
The Chris Comer Trio will be performing this month. The group specializes in playing jazz in the traditional piano style. An art sale will also be there, as well as an opportunity to meet the artists. 
The jazz performance will start at 7:30 p.m. while the art sale goes from 6 p.m. to 9 p.m. The event will be located throughout the arts center, 10 S. College Ave., mainly in the first floor galleries, the Brant Ballroom and the third floor studio spaces. The event is free and open to the public.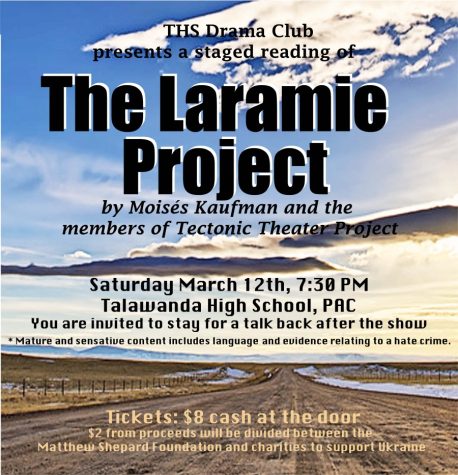 Reading of "The Laramie Project" March 12 at Talawanda High School
A staged reading of "The Laramie Project" will be at Talawanda High School 7:30 p.m. Saturday, March 12. 
The play follows the true story of 21-year-old Matthew Shepard, a gay man who was kidnapped, beaten and tied to a fence in Laramie, Wyoming. There will be a discussion after the show, and Parents, Families, and Friends of Lesbians and Gays (PFLAG) will have a table set up outside the theater. 
Tickets are $8 at the door, and the theater is only accepting cash. One dollar from each ticket sale will be going to the Matthew Shepard Foundation, and $1 will be going to Ukrainian aid.
This play contains mature and sensitive content, including language and evidence relating to a hate crime.