Miami partners with the Community Blood Center to host blood drive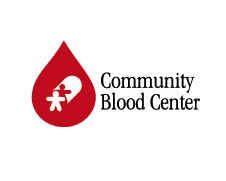 Miami University is partnering with the Community Blood Center (CBC) to host a blood drive on Wednesday, Feb. 23, from 10 a.m. to 5 p.m., in the Heritage Room of the Shriver Center, 701 E. Spring St. 
The CBC, headquartered in Dayton, is the primary provider to 25 hospitals in Ohio and Indiana. In Butler County, the CBC provides blood donations to Oxford's McCullough-Hyde Memorial Hospital, Hamilton's Kettering Health Hospital, and partially to Fairfield's Mercy Health Hospital.
Those who wish to register with the CBC for a time to donate whole blood or double red cells can sign up here. There is a critical need for Type O-negative, Type O-positive, and Type B-negative blood donations.
The American Red Cross is also experiencing a national blood crisis with its worst blood shortage in over a decade.  
Individuals are still urged to give blood even without the COVID-19 vaccine, as long as they are symptom-free, according to the CBC.