Journalist to give Miami lecture on anti-Asian racism Oct. 4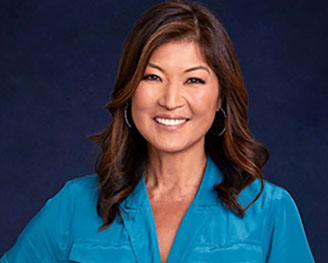 Emmy Award-winning newscaster Hyun Ju "Juju" Chang will give a lecture on anti-Asian racism in America, 7:30 p.m., Monday, Oct. 4, in Hall Auditorium.
Chang is known for her roles as co-anchor of ABC's "Nightline" and contributor to ABC's "Good Morning America" and "20/20." 
In 2021, she was recognized for her coverage on the rise of hate crimes against the Asian American and Pacific Islander (AAPI) community. She co-anchored the ABC News Live special "Stop the Hate: The rise in Violence Against Asian Americans" and reported from the scene of the Atlanta Spa Shootings in 2020. 
Throughout her career, Chang has extensively covered breaking news and controversial topics including immigration policy, terrorism, racial inequality, mass shootings, natural disasters, parenting, LGBTQ+ issues and the COVID-19 pandemic. She also profiles big names such as Joe Biden, Oprah Winfrey, Facebook Chief Operating Officer Sheryl Sandberg, Tom Hanks, Chris Pratt and Nicki Minaj.
Chang's appearance is part of Miami's University Lecture Series. General admission tickets are available at Hall Auditorium. A link to the livestream will be published for those who cannot attend in-person.