Police identify Miami student who jumped from rooftop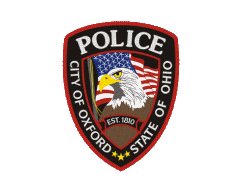 Oxford Police identified the person who jumped off a rooftop terrace at the Gaslight Apartment Complex last week after taking LSD as Joseph Dima, 21, of Germantown, Ohio.
According to police, the incident happened about 8:45 p.m., Sept. 6. Police said Dima's apartment-mate, Charles Valenti, told responding officers that the two men had each taken a tab of LSD. Valenti was found in the apartment crying and under the influence of the drug, police said.
Witnesses told police that they watched Dima "walk in a hurry" to the edge of the roof and jump. He suffered severe injuries in the three-story fall to the parking lot and was airlifted to University of Cincinnati Medical Center. 
Another roommate at the Gaslight Apartments, 239 Gaslight Ave., who declined to give his name, told the Observer on Thursday that Dima was released from the hospital and is now recovering at his family's home in Germantown.
Valenti was taken to McCullough-Hyde Community Hospital on Sept. 6, and later released. Both men are students at Miami University.
Police Lt. Lara Fening said LSD cases are relatively rare in Oxford, although the department sees "a few at most," during a normal year.