Former Miami University first lady was avid sports fan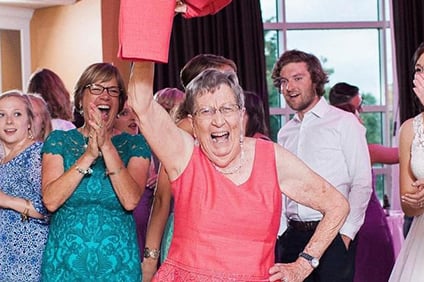 Winifred Clowe Pearson, 94, widow of former Miami University President Paul Pearson, and remembered by the university as one of the most avid RedHawks sports fans, died Aug. 27, in Centerville, Ohio.
Born and raised in Lake Worth, Florida, Pearson was educated at Florida State University. Her husband Paul G. Pearson was also from Florida. The two had known each other since childhood and wed in 1951.
The couple lived in Florida during the early years of their marriage, and Mrs. Pearson worked as an English and Spanish teacher in the local schools there.
Paul Pearson, a zoologist by training, became Miami's 18th president in 1981, after a stint as acting president of Rutgers University, in New Jersey.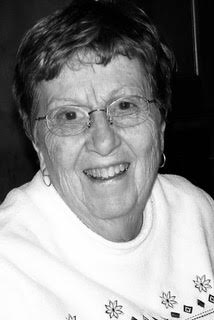 Mrs. Pearson soon immersed herself in Miami's programs and culture, according to her family.
In addition to attending as many volleyball games, hockey tournaments and other athletic events as she could, Mrs. Pearson also enjoyed attending lectures and other MU sponsored functions. She was always an advocate for lifelong learning and academic pursuit at Miami. 
She relished her commitments as First Lady of the university for the 11 years her husband was president. Her natural inclination to be relationship focused, recall details about others' lives, and have a genuine interest in the pursuits and potential of those around her caused her to excel in her unique role, according to her children.
She also was active in many organizations in and around Oxford. She served as a board member of Hospice of Miami Valley, The Knolls of Oxford, Westover of Hamilton and Children's Services. Additionally, she volunteered at Planned Parenthood and McCullough-Hyde Community Hospital, and was an active member of PEO. 
She continued to attend university activities and Alumni Weekend events until she moved to Centerville to be closer to her daughter, Jean, according to the university press office.
In 1986, the university named her an honorary Miami alumna in recognition of her "tireless efforts," on behalf of the university.
In addition to her daughter, Jean McCabe, she is survived by sons Thomas Pearson, (Atlanta, Georgia) and Andrew Pearson, (Lexington, Kentucky); eight grandchildren and three great-grandchildren; and a sister, Julia Reynolds (Boynton Beach, Florida).
The family requests that in lieu of flowers, memorials be made to the Paul & Winifred Pearson Scholarship Fund in Arts & Science  (#3071-001, at Miami University 725 E. Chestnut St., Oxford, OH, 45056. )
Ogle and Paul R. Young Funeral Home, Oxford is handling the funeral arrangements.