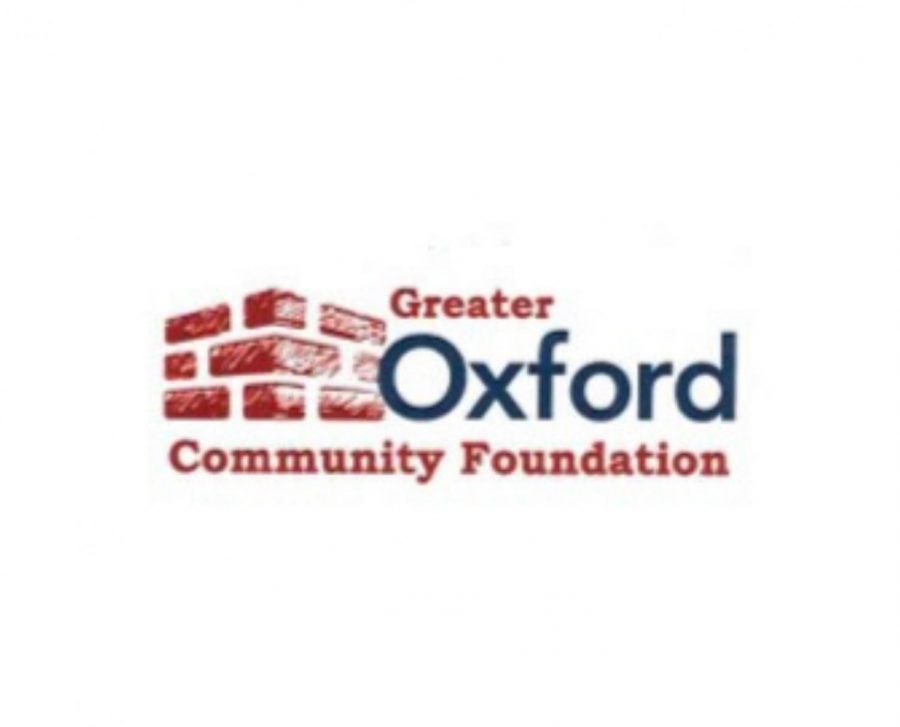 Greater Oxford Community Foundation
The Greater Oxford Community Foundation distributed $61,534 to 13 different projects benefiting the community this summer.
Recipients ranged from Relay for Life, which received $500, to the Indian Creek Water Quality Improvement Project, which received $13,914, according to figures released by the foundation.
"We are excited to see the positive impact on our community following these new and recurring partnerships with organizations dedicated to the betterment of the greater Oxford area," Betsy Hope, director of the foundation, said. 
The Lane Public Library received $1,550 for a bystander intervention training program. Branch Manager Rebecca Smith said the project is designed to teach people how to defuse tense situations by teaching the five D's of intervention methodology: distract, delegate, document, delay and direct.  
"The funds will assist with the cost of virtual Bystander Intervention Training," provided by the  Hollaback training organization, Rebecca Smith, branch manager of the library, said.  
The training will be open to all staff and anyone in the Oxford community, she said. 
"With this training, participants will be empowered to help stop forms of harassment, racism, and violence against a person's race, culture, religious beliefs, sexual orientation or gender identity thus helping to make Oxford a safer, more inclusive, and welcoming community," Smith said.
"If a Miami student attends this program and eventually moves from Oxford, these skills will go with them and can be applied to their new community to help make it a safe place for all," Smith said. 
Some of the big-ticket projects that were on the grant recipient list included the Domestic Violence Shelter at the Butler County YMCA and the Big Brothers and Big Sisters mentoring program at Kramer Elementary School, which each received $10,000.
On the smaller side was $369.99 for the Oxford Museum Association to replace a laptop computer.
In addition to the Kramer mentoring program, Talawanda School District also benefited from $4,500 to fund an 8th-grade field trip to Washington D.C., $1,200 for a vocabulary learning program at the middle school and $6,000 for an art installation at the high school.
Proposals at Miami University that received grants included $4,000 for the Student Academy of Nutrition and Dietetics Department and $3,500 for the university's Camp Kasem chapter. Camp Kasem is a camp for children who have a parent with cancer. It provides them an escape to have fun alongside other children going through the same thing. 
Holy Trinity Church, in Oxford, was given $1,000 to put toward its Red Door Concert series. 
The foundation has three grant cycles per year. The application deadline for the next cycle is Aug. 15. Details on the application process are available on the foundation's website.
Grants are funded through donations and are awarded to meet the foundation's goal of improving, enhancing, and sustaining the quality of life in the greater Oxford area. The foundation is a financial supporter of the Oxford Observer. 
This is the complete list of 13 grants awarded in this round:
Domestic Violence Shelter, Butler County YMCA  $10,000
Red Door Concerts, Holy Trinity Church  $1,000
Oxford Department of Parks & Recreation, bike pump track  $5,000
Membean Vocabulary Learning, Talawanda Middle School  $1,200
Relay for Life $500
8th Grade trip to Washington  $4,500
Student Academy of Nutrition and Dietetics $4,000
Laptop replacement for Oxford Museum Association $369.99
Camp Kasem $3,500
Big Brothers and Big Sisters mentoring program $10,000
High School art installation $6,000
Indian Creek Water Quality Improvement $13,914
Bystander Intervention Training at Lane Library $1,5505