Oxford Parks & Rec offers full line of summer programs
Oxford Parks & Recreation plans for a full season of summer programming that will offer old and new experiences while abiding by current COVID-19 guidelines. Locals can look forward to activities such as open swims and day camps.
The Oxford Aquatic Center, 701 Kay Rench Drive, is expected to have a full season this summer along with Camp POP! – The Oxford Parks & Recreation Department's day camp for children K-6.
"We're trying to get back to a sense of normalcy, for sure," said Ryan Himes, aquatics and program supervisor of the Oxford Parks & Recreation Department.
Last summer, the aquatic center was open for only eight weeks during the season due to a late opening because of COVID-19 and state protocols that had been put in place, Himes said. Once opened, the pool ran on two, three-hour sessions each day and allowed a maximum capacity of 250 people per session.
"Two years ago, like when COVID didn't exist, we could have – at least by the health department or state of Ohio guidelines – probably gotten over 1,000 people inside the facility," said Casey Wooddell, director of the Oxford Parks & Recreation Department. "We would never want to do that, but there were times where we had 500 or 600 two years ago."
As for this upcoming season, the pool will open Saturday, May 29, and allow a maximum capacity of 350 people at any one time, which was approved by the Butler County Health Department, Wooddell said.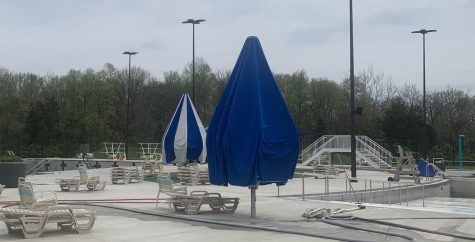 A new experience pass holders and daily visitors have to look forward to at the aquatic center is an online app called HeadCounter. The app allows anyone from anywhere to see how crowded the pool is at any given time. 
Oxford Parks & Recreation updates the current capacity of the pool on the app, which is then sent to a website that users can check, which will be linked on the Parks &  Recreation website and Facebook page. 
The app can alleviate the frustration of a local pass holder or an out-of-town visitor wanting to come to the pool, only to arrive and realize it's full, Wooddell said. By checking how many people are using the center beforehand, they can decide if they want to take the ride over to the pool or not. 
Families can enjoy open swim from noon to 7 p.m., Monday through Friday; 11 a.m. to 6 p.m. Saturdays; and noon to 5 p.m. Sundays. Aquatic classes will be offered Tuesday and Thursday evenings and Saturday mornings, Himes said. 
Everyone must wear masks while waiting in line to get into the aquatic center and when going up to the concession stand, Himes said. Concession staff and all lifeguards who are down off the chairs will wear masks. 
To encourage and enforce social distancing, stencils of sea creatures on the ground will mark where a group or family can be and help keep them distanced from others, Himes said. Along with the outside fencing, pictures of fish on every other fence section will dictate an area in which groups can sit and distance themselves from others as well. 
A cleaning crew will walk around and constantly clean high-touch surfaces, such as the lounge chairs, which will be offered this season. Chairs were not available last summer.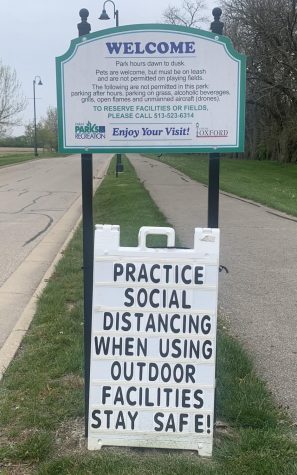 At Camp POP!, campers will be required to wear masks if they are not doing one of the exempted activities, such as swimming, playing basketball or eating, Wooddell said.
"If the kids are just hanging out doing crafts or all together in a room watching a movie, they'll have to wear a mask," said Wooddell.
Camp POP! will only enroll 40 children this season due to COVID-19 safety restrictions. It also will have two locations, the aquatic center and community center, with 20 kids at each location per day, Wooddell said. However, the campers will get to rotate through the locations each week.
The day camp runs from 7:45 a.m. to 5:15 p.m., Monday through Friday, June 1 through Aug. 13. The program offers weekly activities like "Run, Jump and POP!" in which campers explore fun ways to stay active, and "Shark Tank POP!" where campers get to build a new invention and share it with the "POP! Sharks."
Registration for Park &Recreation day camps and passes for the aquatic center can be found online. 
More information on other summer season programming and activities can be found in the OPRD April–June 2021 Program Guide.