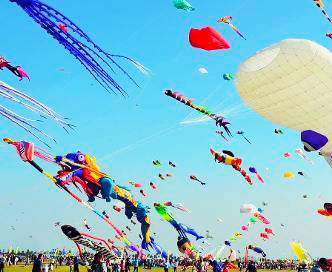 Seven Wonders Farm hosts a kite festival 2 p.m., Saturday, March 27, 5872 Oxford Milford Road, Somerville. 
Bring your own kite. Local vendors will sell various items and refreshments. Admission is free but the event is not considered dog-friendly, so please leave your pets at home. 
Remember to dress for the weather and be prepared for a wet and muddy field.
For more information, check out https://www.facebook.com/7wondersfarm/.