Talawanda schools resume in-person learning Jan. 19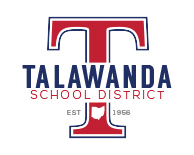 Talawanda Middle and High School will resume face-to-face instruction Tuesday, Jan. 19. All students in grades six through 12 have been limited to remote instruction since Nov. 12, 2020. 
Beginning next week, students who chose to return to in-person learning for the semester will do so. Remote learning will continue for students and families who decide to remain online. 
Superintendent Ed Theroux addressed potential rumors about in-person learning not resuming at the school board meeting Monday, Jan. 11.
"I know there's been rumors out there that we're not starting next week for grades six through 12 on Tuesday," Theroux said. "That's not accurate. We are on track for grades six through 12 to return to the parent choice of in-person or remote learning."
District-wide quarantine and coronavirus case numbers can be found on the district COVID-19 dashboard. The district has also released an updated pandemic plan.