Wine and beer to flow in Uptown Park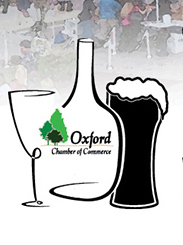 Oxford's annual Wine and Craft Beer Festival will take place from 2 to 10 p.m. May 20 in Uptown Memorial Park. The event will feature live music, food, drinks and art.
Tickets are available in advance online or at either the Chamber of Commerce or Enjoy Oxford offices for $25. Tickets will also be sold at the festival for $30. Included with ticket purchase is a wristband, five "tasting tickets" for both wine and beer and a souvenir wine glass.