MUPD reports assault and sex offenses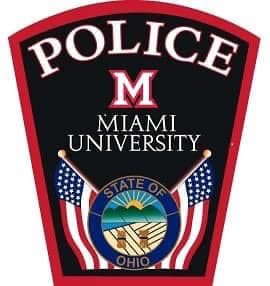 Between Jan. 25 and Jan. 31, Miami University Police Department responded to 49 incidents, according to data obtained from the department's website. 
The most common incidents involved alarms. Police responded to 12 fire alarms and two other alarms between these days. 
Serious incidents included an assault reported at Symmes Hall Jan. 31, two sex offenses and a report of stalking at Withrow Hall Jan. 25. These cases are all considered open by the department.
Two motor vehicle thefts were also reported. Police classified one of them as unfounded and the other as closed.