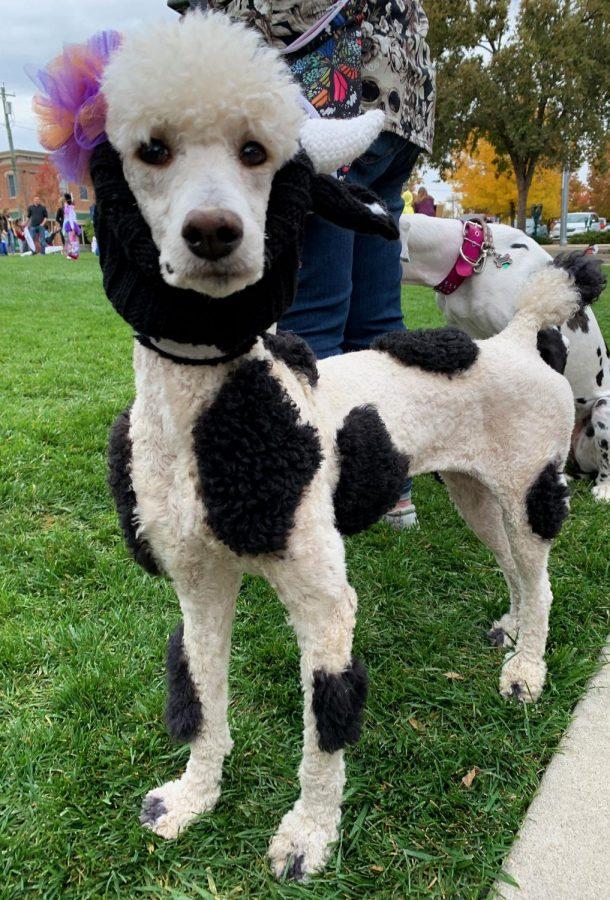 Costumed children, their parents and dogs hit the streets of Oxford Thursday night, for the Uptown Trick-or-Treat and Lions Club Parade from 4:30 p.m. to 9 p.m. in the Oxford Uptown Park.
The event was organized by Oxford Parks and Recreation and was free to the public. Besides trick-or-treating, the organizers had spooky corn hole sets, a tattoo and face painting booth, a guitarist and other games. The most anticipated event, however, was the Pet Costume Contest.
This year there were 10 contestants and four winners in different categories. The Cutest went to Chloe, a dog who was dressed as a cow. The Scariest winner was the trio of Nemo, Darla and Dory. The most original was Kiki dressed as a "mop dog" and the Judges' Pick went to Katie, who dressed up as a mermaid in a decorated wagon.
The event drew a large crowd.
‍"This is my first time coming, but we'll be back!" said Michelle Elam. "It's so safe and family friendly."
Katie Morgan and her son Ellis the lion, enjoyed the Trick-or-Treat and Lions Club parade in Oxford on Thursday. Photo by Abby Jeffrey.
Roseroom Salon Owner Christa Schram and her son, Arie dressed up as Miss Frizzle and Luke Skywalker, for Thursday's Uptown Halloween festivities. Photo by Abby Jeffrey.
Maggie the pooch probably wonders why her owners dressed her as a lobster for the Pet Parade, but she sat patiently. Photo by Abby Jeffery.
Kiki, with plenty of natural curls, won in the Most Original category for being a "mop dog." Photo by Abby Jeffrey.
‍