Gerald M. Miller, 73, Remembered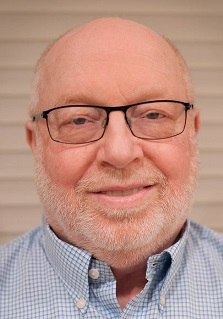 Gerald M. Miller, a retired economics professor at Miami University, died Feb. 16. He was 73 and passed away after a brief battle with cancer.
Miller attended Harper College of Binghamton University as an undergraduate and attended Brown University as a graduate student. He then began his teaching career at Miami University and was known amongst the students and faculty as being one of the best professors. While teaching, he served as assistant chair in The Department of Economics, and was awarded the A.K. Morris award for his teaching in 1996.
Miller was tremendously active in every community he was a part of. He would return to Oceanside, N.Y. during his summer breaks, and work in various positions, including counselor and co-director at Camp Debauns, a family-run day camp for local children that had been founded by friends of his family.
In 1974, Miller was initiated into Sigma Alpha Mu Fraternity as a faculty advisor for the Mu Psi Chapter at Miami University. He served in a multitude of positions with the fraternity on a local and national level for more than 44 years. He also served as chapter advisor, national scholarship chairman, chairman of the SAM Foundation scholarship committee, and as a director of the SAM Foundation.
Even after retirement from Miami University, Miller remained on several advisory committees including the Cliff Alexander Office of Greek Life, where he was awarded a proclamation of outstanding faculty/staff.
"He served beyond just his students. He served the community, advisors, and parents. His impact was farther reaching than words can describe," said Jennifer Levering, director of the Cliff Alexander Office of Fraternity and Sorority Life. "He came to all meetings, he came to everything he could. He was known for being a mentor to his students, and has left a lasting impact on the boys he advised."
Miller is survived by his husband James Pater; his brother, Robert Miller; his niece, Sheryl Dekhayser; his nephew, Eric Miller; and six great nieces and nephews. He was preceded in death by his parents, Leon and Cele Miller.
Miller requested that there be no funeral or memorial service after his death. He did express his wish for those who knew him, or that were at all influenced by his teaching, to remember him by leading and mentoring others the way he did.
Condolences may be sent online to oglepaulyoungfuneralhome.com.